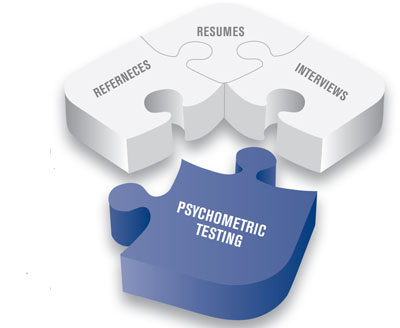 Take the frustration out of hiring with an innovative testing procedure
Inevitably, it will happen. A key employee quits, leaving your business in a bind until another person can be found. In the process of finding a replacement, you have to worry about identifying a person who will be a good fit with you and your other employees and hopefully have some longevity at your farm.

It can be a long, challenging route to locate a new hire. Piles of resumes to sift through, interviews to perform and references to check—the process can be overwhelming. When it is all said and done a new worker will be added to the staff, but do you really know anything about them?

"When it comes to hiring, really what we have is a jigsaw puzzle," explains Aoife Lyons, director of educational initiatives at Alltech. 

Resumes, references and interviews are the traditional pieces to the hiring puzzle, she shared during Alltech's 30th Annual International Symposium in Lexington, Ky.

The fourth piece to the jigsaw is psychometric testing.

Psychometric testing isn't an intelligence or ink blot test. The test doesn't delve into childhood memories. Instead, Lyons says psychometric testing allows businesses to discover what a potential work style will be like. The test looks at various areas including motivation, goal orientation, achievement, creativity and the ability to be a team player.

The testing method has been quite popular for large corporations during the hiring process. Lyons says 85% of companies in the Forbes 500 use psychometric testing. "Companies such as Kellogg's, Ford, Chevron and Coca-Cola are using this as one more piece to that jigsaw puzzle. One more piece of information to make that hiring decision," he says.

Alltech has been using psychometric tests for more than 10 years to help prevent employee turnover and reduce the costs incurred through rehiring.

"If someone leaves a company, [the rehire cost] is actually twice the amount of what that person's salary was," Lyons adds.  "If you hire someone for $25,000 per year and they end up leaving, it has actually cost your company $50,000. This is a huge, huge risk."

Those additional costs, besides salary, come from lost time spent looking for a replacement, missing deadlines because of a reduced workforce and the loss of specialized knowledge that particular employee had.

Psychometric tests are not cheap—each test is approximately $1,500 to have it outsourced to a clinical psychologist. Alltech has been able to pare the cost down to just $10 per evaluation because Lyons is a clinical psychologist, but there are several other options for employers looking to keep expenses down. 

A Myers-Briggs Type Indicator questionnaire can be taken online for about $50. It determines personality type, strengths and areas of personal growth. 

For Alltech, the tests are also helpful in the international level hiring process. Psychometric test can be formed to fit different cultural differences and are available in 37 different languages. 

"A person can take the assessments in their native language, and the person doing the hiring will get the results back in their native language," Lyons says. 

The true potential of psychometric testing comes from finding employees who can fill roles that might not even exist right now. Potential growth in the company or technological advancements could present the opportunity for an employee to move into a new role. To find those employees you need to find their soft skills.

Soft skills are traits such as creativity, flexibility, foresight and ability to problem solve. 

"They are difficult to teach and also very difficult to assess in an interview," Lyons says. "Psychometric testing can help us take a look at some of those soft skills because hiring is the biggest risk that you have at your company, but it is also your biggest opportunity."
---
To listen to Aoife Lyon's audio presentation from Alltech's 30th Annual International Symposium, visit www.DairyToday.com/hiring_puzzle