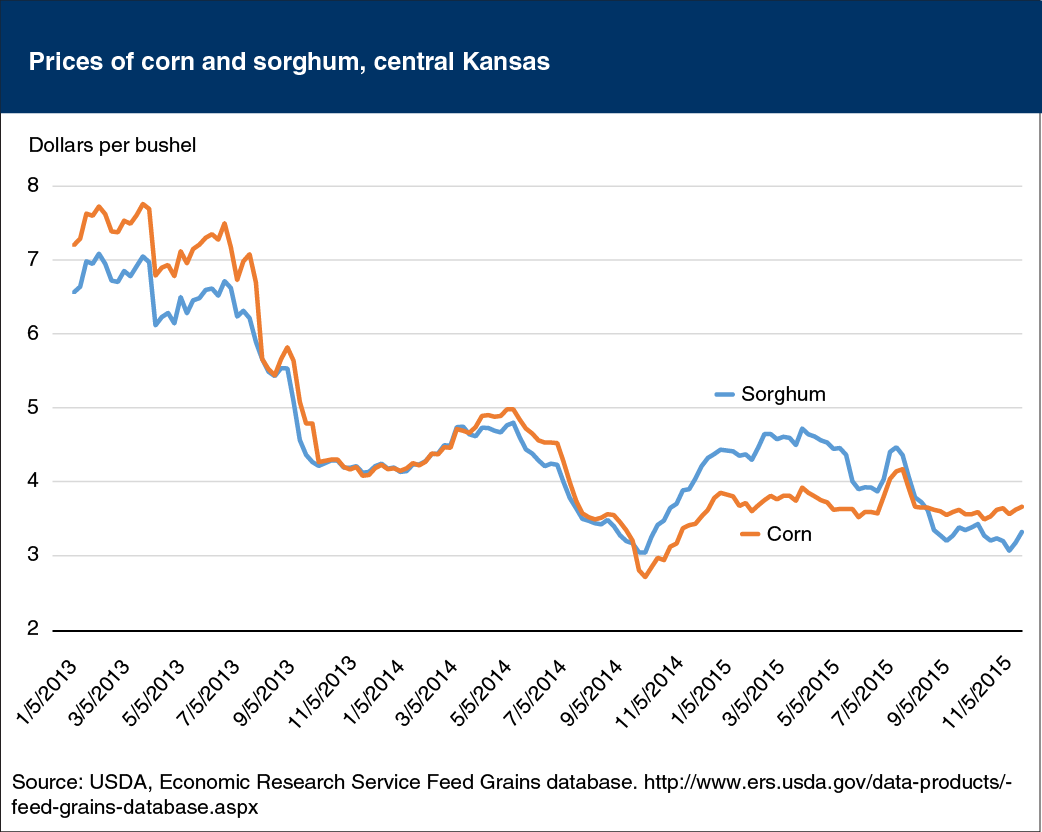 According to the USDA Economic Research Service (ERS), sorghum doesn't typically fetch a premium over corn, but for large parts of 2014 and 2015, that was the case. Now, due to high availability of sorghum, the price has fallen back below the price of corn and is more in line with historical relationships.
"Corn tends to be preferred over sorghum as a feed ingredient, so sorghum typically sells at a discount compared to corn in global markets," according to ERS.
China drove a lot of the recent demand for sorghum, driving premiums as high as 20% above corn at times. But on the supply side, ethanol production declined and the 2015 sorghum crop surged to a record-breaking harvest. China, in the meantime, has opened up domestic availability for feeding and ethanol production.
What's next? Sorghum growers might have reason to be optimistic about the future. Sorghum use for ethanol production could expand more than fivefold this year. Also, U.S. shipments to Mexico are expected to uptick for the current marketing year, which began September 2015.
For more information, visit www.ers.usda.gov.