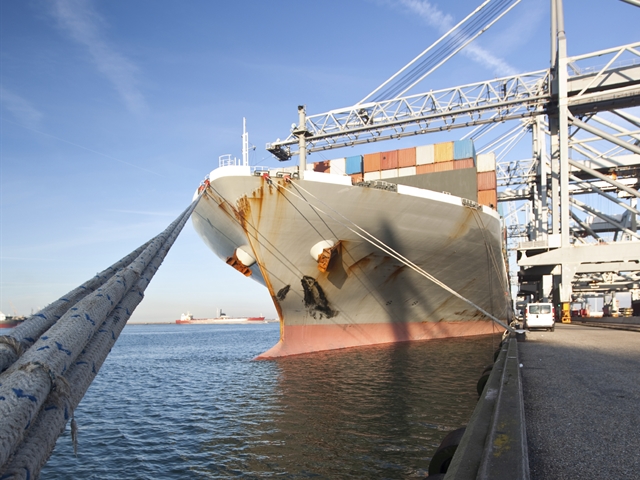 South African buyers of white corn may contract farmers in South America for supplies as the worst drought since 1992 ravages the harvest of the country's key staple food, according to the biggest growers' association.
Brazil and Argentina could become significant sources of white corn for South Africa starting at the end of 2016 as food producers seek as much as 2.5 million metric tons for the marketing year through April 2017, Wandile Sihlobo, an economist at Grain SA, said by phone on Thursday. Shipments that large would exceed the previous record for white-corn imports of 747,000 tons set in 1996 by more than three times, data from the South African Grain Information Service going as far back as 1992 show.
Brazil has already delivered 299,000 tons of yellow corn to South Africa since May, according to Sagis' website, as record-high temperatures and persistent drought mean the country's farmers could produce the smallest crop since 1995. White corn is used in South Africa to make a staple food known as pap, while the yellow variety is mainly used as animal feed. Brazil is the second-largest corn exporter.
"If the appetite for white maize persists, some food producers may ask farmers in Brazil to grow it for them," Sihlobo said, using the local term for corn. "The Brazilians will see it as an opportunity." Argentina is another potential source after its government last month lifted export taxes on corn, he said.
Supply Shortages
Mexico, the world's largest white-corn producer, uses most of its harvest for local consumption. Other leading growing countries such as Malawi and Zambia are also struggling with supply shortages.
The window for plantings in South Africa's main corn-producing areas lapsed at the end of December, with farmers sowing only about half of what they intended at the start of the season, Grain SA said in an e-mailed statement on Friday. In some areas of the central Free State province, the nation's largest output region, plantings didn't exceed 3 percent of what was planned, it said.
The country's Crops Estimates Committee will issue an updated review of total plantings on Jan. 27.
South Africa may import as much as 5 million tons of yellow and white corn in the 12 months starting in May, Jannie de Villiers, chief executive officer of Grain SA, said by phone on Wednesday. Domestic demand for the current year is forecast at 10.5 million tons, the Grain and Oilseed Supply & Demand Estimates Committee said Nov. 27.
The need for imports may be offset as South Africans switch to other staple foods such as rice, Sihlobo said.
The price of white corn in South Africa has more than doubled since the beginning of last year, reaching a record high on Jan. 6 and declining 4.6 percent since then to 4,642 rand ($291) a ton by the close of trading in Johannesburg Friday. The yellow variety has climbed 59 percent.