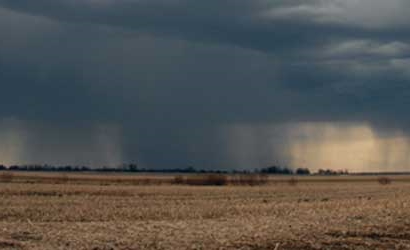 SD Broke State Rainfall Record In June, Some Farmers Struggling To Produce Crop
Back in June, South Dakota set a new state rainfall record, receiving over 19 inches of rain that month in some areas of the state. While other farmers throughout The Corn Belt are expecting to produce a bumper crop, others are feeling the negative effects of that downpour going into harvest.

Last year, this was one of Bill Hansen's best crops ever. But this year is proving to the Centerville, South Dakota farmer, no two years are ever the same.

"When it started raining that day, we knew we were in trouble," said Centerville, South Dakota farmer, Bill Hansen.

Heavy rains in June turned his fields into lakes. The farmer received more than 17 inches of rain that month. About 10 of those inches poured down in two days.

"It's nine inches more than the most rain I've ever recorded in a month," said Hansen.

That rain turned into standing water. In fact, most of that stayed in his fields for over two weeks. It didn't help Hansen's homestead is only a half mile from The Vermillion River.

"It drained from drainage ditches, creeks and stuff into The Vermillion River at this spot. Right here is where the flooding started," said Hansen.

As a result, half of his crop became a total loss.

"We lost 1,300 to 1,400 acres. We thought we might lose more than that to start with," said Hansen.
 
While some of his fields did survive, if you look through the stalks, you'll notice the rest are cover crops.

"These days everything is high. The seed costs are high, the rents are high, financial investment is a lot more than other years," said Hansen.

Hansen says even though he carries a high level of crop insurance, it's still a huge financial blow.

"When the flood hit, we pretty much spent all the money we were going to spend on the crops. We had everything sprayed," said Hansen.

Hansen says there are crops that look promising.

"The stuff survived looks good. We will probably have a good bean crop with what we harvest," said Hansen.

But after this year he's still hopeful. He's hopeful that in a year when most people touted record yields, he'll be happy with average for 2015.