Since late June there have been more than 100 pesticide drift complaints with more than 41,000 acres of damaged crops in four southeastern Missouri counties, according to the Missouri Department of Agriculture.
"Special Agents of the U.S. Environmental Protection Agency's Criminal Investigation Division (EPA-CID) served federal search warrants during the week of October 10, 2016, at several locations in Cape Girardeau, Dunklin, New Madrid, and Stoddard counties of Missouri. This activity is part of a continuing criminal investigation into alleged misuse or misapplication of herbicide products containing dicamba," EPA says in a recent statement.
Complaints allege damage to soybeans, peaches, tomatoes, watermelons, cantaloupe, rice, purple-hull peas, peanuts, cotton, alfalfa and residential plants.
Currently dicamba is approved for pre-plant and burndown. Older formulations currently on the market can damage off target crops by drift or vapor volatility. While dicamba-tolerant seed technology is approved and sold in the U.S., EPA hasn't yet approved new, lower volatility formulations of dicamba herbicide for in-season use.
"In-crop use of dicamba is still in review by the EPA," says Kyel Richard, product communications lead with Monsanto in an interview earlier this year. Monsanto has developed low-volatility dicamba formulations containing VaporGrip Technology to help limit the chances of off-target movement, he adds. "Dicamba will be an important part of The Roundup Ready PLUS Crop Management Solutions platform, but until approved, it's against the law to use dicamba in-crop with Roundup Ready 2 Xtend soybeans or Bollgard ll XtendFlex cotton."
Similar complaints of dicamba misuse are filed in other states with dicamba tolerant seed. Farmers who illegally spray the product can face penalties such as fines. If you've experienced damage you can file a complaint here.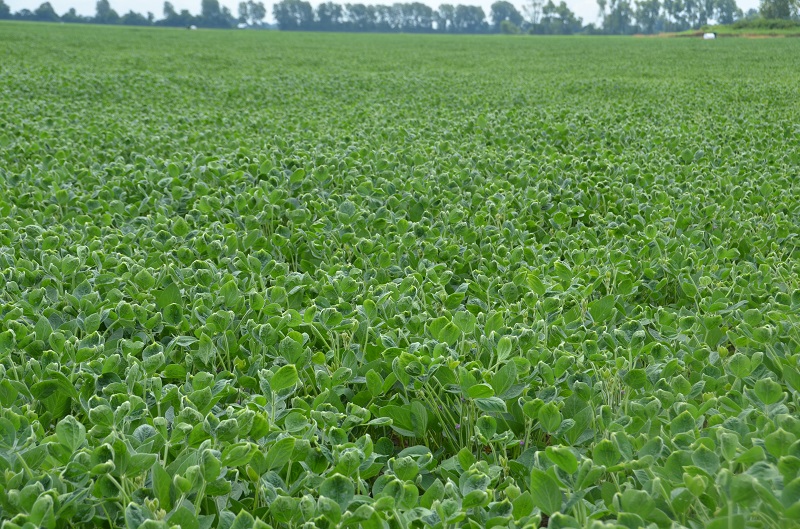 Older formulations of dicamba are often prone to drift and volatility and can damage fields nearby. This field had a creek and over 200' of buffer between it and the field sprayed with a dicamba herbicide.
AgDay-Dicamba Drift in Missouri-10/27/16