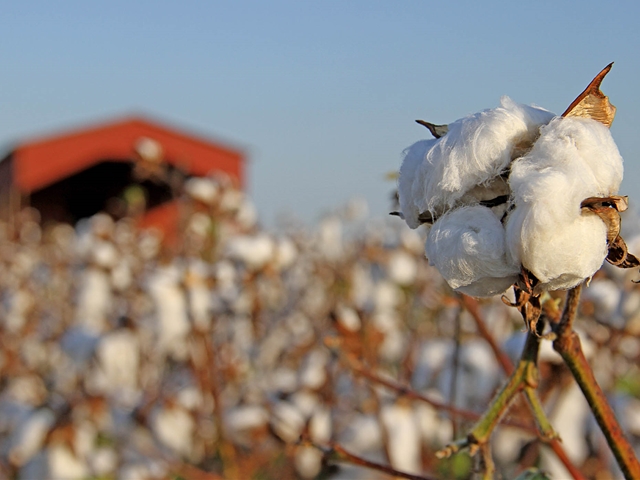 As farmers all over the country have discovered, the one-size-fits-all farm bill of the past is gone, replaced with a series of risk management decisions and a growing emphasis on crop insurance.
That's surely true for Southern agriculture, which will affect farmers in the South in a number of ways.
The new farm bill contains a dramatic change in cotton policy, with the decision that upland cotton is no longer considered a covered commodity crop.
 "It's obvious they went that direction in part to address the World Trade Organization case," says Keith Coble, Mississippi State University Extension professor of agricultural economics, referring to the years-long trade dispute between the U.S. and Brazil over cotton programs. "Cotton producers will have to focus on crop insurance in a very significant manner. Related to that, cotton base was converted to generic base, which will be applied when farmers grow crops other than cotton."
Producers with generic base have a unique situation with their farm bill choices, because this base will follow other plantings and move around over the life of the bill.
With peanuts and rice, traditional Southern crops, the choices are simpler. The peanut and rice industries pushed for more traditional price-triggered programs. "The analysis I've seen and that we have done suggests in most instances, those producers are generally going to be more interested in PLC than the ARC program," Coble says. "Corn and soybean production in the South has looked increasingly similar to the Midwest in recent years. Early on, the strong presumption was a likely preference to the ARC program."
However, falling commodity prices and above-average yields since the farm bill was drafted have made that ARC preference a little less certain. For corn producers, it has become a bit more of a toss-up between ARC and PLC. 
Third-generation row crop farmer Stewart Weaver says workable risk management tools are crucial for Southern growers. "Our commodity programs and crop insurance programs cannot be harmed within the national budget," says Weaver, who grows cotton, grain sorghum, soybeans and wheat in Edmonson, Ark. "Agriculture has already given a great deal to deficit reduction, and any further adverse changes will be harmful to Southern farmers."
He believes the implementation of new farm bill programs such as ARC, PLC, STAX, and SCO will be a challenge. "Farmers will be required to work more closely with RMA and insurance agents, which is something new for farmers in the South. Along with these programs, Southern farmers need assurance that payment limits and eligibility requirements will not adversely affect us."
Despite the farm bill's complexity, Coble advises producers to go ahead and make the best decisions they can. After all, the markets will move after the fact, and a producer may not have maximized benefits in hindsight, but that's part of the gamble of agriculture.
"Today, I'd be more worried about controlling my costs and managing my finances, rather than the farm bill choices," he says.