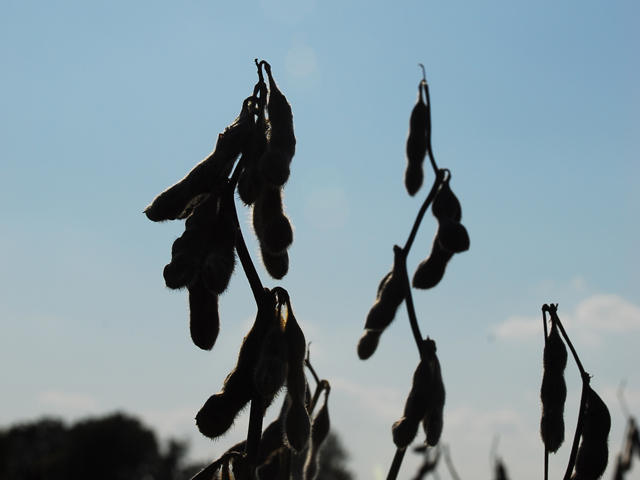 Soybean, rapeseed and palm oil prices as well as those for oil and meal crushed from oilseeds are forecast to slide in the year through June amid ample supplies, industry analyst Oil World said.
Rotterdam prices for Brazilian soybeans may average $452 a metric ton in 2014-15, falling 19 percent from $556 a year earlier, the Hamburg-based researcher wrote in an e-mailed report today. Prices for European rapeseed may fall 16 percent in Hamburg to $435 a ton from $518, according to Oil World.
U.S. farmers are finalizing a record soybean harvest, with production seen rising to 107.7 million tons from 91.4 million tons, according to the U.S. Department of Agriculture. European Union rapeseed output rose to 22.5 million tons this year from 20.9 million tons, data from the 28-nation bloc show.
"World production of seven oilseeds will rise more sharply than expected in 2014-15, assuming about normal weather conditions in the Southern Hemisphere," Oil World wrote. "There are ample supplies available worldwide."
The harvest of seven major oilseeds is forecast to climb to 509.5 million tons in 2014-15 from 490.4 million tons, led by an increase in soybean production to 309.1 million tons from 284.8 million tons, according to the researcher.
Oilseed ending stocks are seen climbing to 100.6 million tons at the end of 2014-15, from 84.1 million tons a year earlier, Oil World data show. The stocks-to-use ratio may climb to 20.4 percent from 17.6 percent, the researcher wrote.
"Stocks of seven oilseeds are likely to continue to rise to a record," Oil World said.
Argentine Supplies
The price of Argentina soybean oil is forecast to average $815 a ton in 2014-15 from $889 a year earlier, while Rotterdam prices for Brazil soybean meal pellets are seen sliding 20 percent to $445 a ton from $557.
"Lower prices will be necessary to stimulate consumption and find a home for the prospective sizable increase in world supplies of soya meal in 2015," Oil World said.
Rapeseed oil prices at Dutch mills are predicted to decline 12 percent to $870 a ton from $991 a ton, with the average cost of meal crushed from the oilseed falling 23 percent to $253 a ton from $328 in Hamburg, the report showed.
Crude palm oil for delivery in Northwest Europe is seen falling 13 percent to $770 a ton from $881 a ton. Average coconut oil prices in Rotterdam may slip to $1,170 a ton from $1,205 a ton, based on Oil World's outlook.
The researcher predicts sunflower seed prices may slip to $455 a ton from $471 a ton, with Northwest Europe sunflower oil dropping to $910 a ton from $976 a ton.
Vegetable Oils
"Sunflower seed prices have strengthened and have now established premiums over rapeseed and soybeans owing to reduced world production and declining crushings," Oil World said. "Supplies of rapeseed are relatively more ample, particularly in Europe."
World production of eight vegetable oils is expected to climb to 168.4 million tons from 165.1 million tons, Oil World said. Ending stocks are forecast to drop to 22 million tons at the end of September 2015 from 22.6 million tons a year earlier.
Output of eight oilseed meals may jump to 294 million tons from 283.8 million tons, with ending stocks seen rising to 9.6 million tons from 9 million tons.