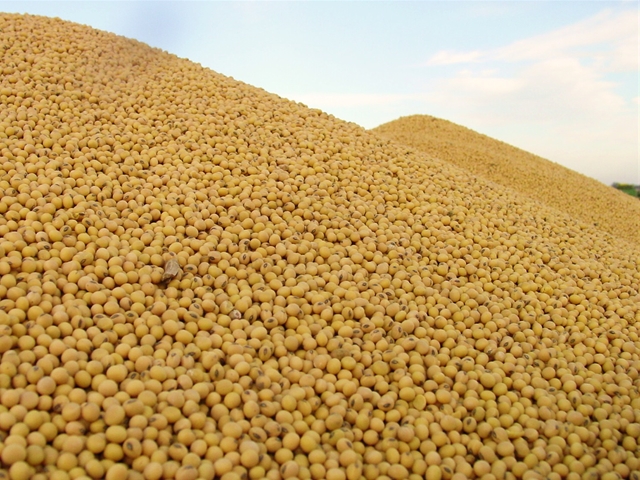 Soybean traders are the most bearish in nine years as record harvests from the U.S. to Brazil boost stockpiles to an all-time high.
Fifteen of 20 analysts surveyed by Bloomberg News said soybeans will fall next week, the most since September 2005. Only two respondents were bullish and three were neutral.
The U.S. Department of Agriculture predicted this week that global supplies will increase 35 percent from last year, reaching 89.87 million metric tons by the end of the season. Soybean futures have slumped 20 percent this year on the Chicago Board of Trade, the global benchmark.
"It's not surprising that so many people are bearish," said Brian Grete, the editor of the Pro Farmer newsletter in Cedar Falls, Iowa. "When they want to be bullish, they talk about the demand side of things. When they want to be bearish, they talk about the supply."
Corn and wheat fell in tandem with soybeans earlier this year amid prospects of record global production of grain. Corn traders surveyed by Bloomberg were bearish for a fourth week, with 10 out of 19 analysts expecting prices to decline. Twelve of 18 wheat traders predicted losses, the most pessimistic reading in five weeks.
Soybeans rose 0.8 percent to $10.505 a bushel as of 5:25 a.m. in Chicago. Prices touched $9.04 on Oct. 1, a four-year low before rebounding 15 percent since then on increasing demand for U.S. exports from countries including China, the top consumer.