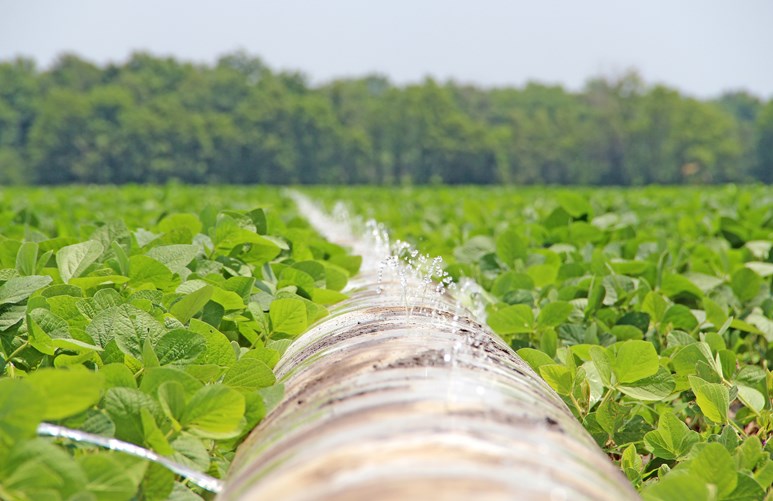 The world's soybean crop has grown by leaps and bounds since 1990, growing 231%. And "the U.S. and Brazil are in a neck-and-neck competition for the top spot," according to ag economist David Widmar, writing for the Agricultural Economic Insights blog.
"In 2016, Brazil and the U.S. accounted for 48% of total global soybean acres," he notes. "While Brazil and the U.S. account for nearly half of all soybean acres (and more than half of all production), the change in acres has varied. In the U.S., soybean acres in 2016 were 46% larger than in 1990, or increased at an average annual rate of 1.5%. In Brazil, however, soybean acres increased 248%, or at an average rate of 4.9% annually."
Despite that impressive growth rate, Widmar points out that six countries boast larger annual growth rates between 1990 and 2016, including Argentina, India, Paraguay, Canada, Ukraine and Uruguay.
Widmar also points out that although yields have driven a large portion of corn production from 1990-2016, this is not also the case for soybeans.
"Over the same time frame, 71% of the total world increase in soybean production came from an increase in harvested acres," he writes. "Acres played a smaller role in the U.S. (accounting for 57% of the increase in production) but a larger role in Brazil (75% of increased production)."
That's an important trend to watch moving forward, Widmar argues.
"One key question is if growth of soybean production continues to be driven primarily from expanded acres of production," he says. "Additionally, should large rates of growth in currently smaller producing countries (Argentina, India, Paraguay) continue, these countries could play a larger role in soybean production (and perhaps exports) in the coming decades."
For additional analysis regarding trends in global soybean production, visit the Agricultural Economic Insights blog.