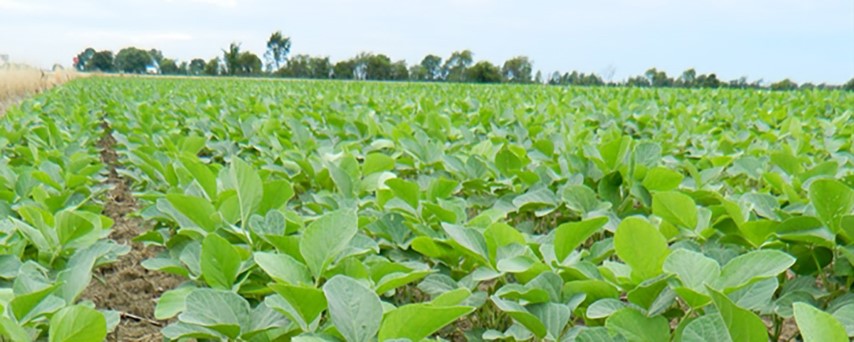 Soybean futures rose from a 45-month low on concern that some areas will face adverse weather in the U.S., the world's largest grower. Corn extended a slump to the cheapest in four years, and wheat climbed.
Rain will be limited in the southwest Midwest in the next two weeks, raising the odds of stress for soybeans, Donald Keeney, a meteorologist at MDA Information Systems Inc. in Gaithersburg, Maryland, said a telephone interview. The U.S. Department of Agriculture said this week that 60 percent of the crop bloomed as of July 20, topping the prior five-year average.
"The most important phase is right in front of us during the pollination period," Louise Gartner, the owner of Spectrum Commodities in New Richmond, Ohio, said in a telephone interview. "While the weather forecast is good, the market is just playing it cautious."
Soybean futures for November delivery rose 1.3 percent to $10.7125 a bushel at 12:13 p.m. on the Chicago Board of Trade, heading for the first advance since July 16. Earlier, the price touched $10.55, the lowest for a most-active contract since Oct. 5, 2010. This week, crop conditions were rated the highest since 1994 by the USDA.
In eastern Iowa, without warm temperatures and rain in August, yield potential may be limited by wet weather that delayed plantings and reduced plant size, said Bill Nelson, senior economist at St. Louis-based Doane Advisory Services Co.
The USDA said on July 11 that domestic and world output will climb to records this season.
Corn futures for December delivery fell 0.1 percent to $3.6775 a bushel. The price touched $3.6575, the lowest since July 14, 2010.
Wheat futures for September delivery rose 0.7 percent to $5.2825 a bushel, heading for the first gain since July 17. The price touched $5.2025, the lowest since July 7, 2010.