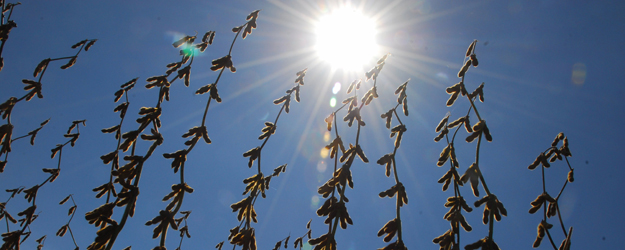 The grain markets exploded out of the gates this holiday shortened week, as soybeans surged over $.40 higher on Tuesday.
Excessive rain last weekend in Iowa and parts of Illinois was the catalyst as the market is becoming more concerned about the second half of soybean planting progress.
See AgWeb's Soybean Planting Map: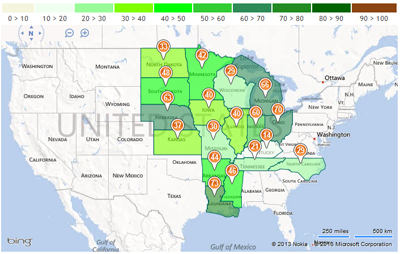 There is not a strong correlation between delayed planting progress and final yields in soybeans, but that did not stop soybeans from closing $.56 ½ higher for the week.
There was added technical momentum as November soybeans crossed its 100-Day Moving Average on Tuesday for the first time since early February. The 50% retracement level from contract high of $14.09 ¾ last September to the late April low of $11.86 ½ is $12.98 which proved very little resistance during Friday's trade.
Over the past 33 years, the minimum price recovery for November soybeans from its first quarter price low has been 5 ½%, which this year equates to $13.15. Friday's high was $13.14 ¾.
It was debated all week how much affect the delayed planting would affect the soybean yield. In addition, many "bears" in the trade were incredulous to this week's rally in the face of an expected rise in soybean planted acres once the weather becomes clearer.
There is no doubt that weather had a big role in this week's rally, but sometimes markets rally simply because it is time. All that said, new crop soybean values will likely be derailed with a more clear weather pattern.
Producers should identify trigger points below the market in which to extend hedge protection, so that this opportunity is not missed.
 
(click on a chart below to see a larger version)
---