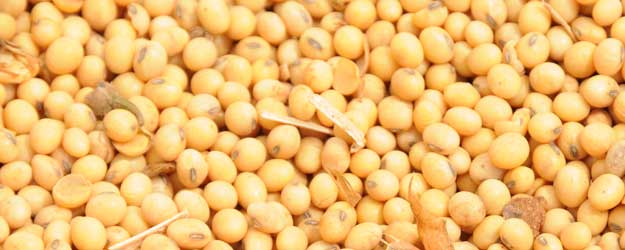 Heavy demand from China will likely continue to be the biggest driver of U.S. and world soybean prices in 2011, but lack of adequate rainfall in Argentina and Brazil's soybean growing areas could also play a major role in soybean prices over the next few months.
"China has to continue to feed its people. Fifty million Chinese are becoming middle class every year," says Ross Brainard, merchandizer with Commodity Specialists Corp., Kansas City. "Unless inflation gets out of control, China will remain a consistent buyer in 2011. The prospects for soybean prices staying relatively firm throughout 2011 are good."
Soybean prices are unlikely to drop below $10/bu anytime soon. "Anything below $10 would increase consumption," Brainard says, and that would push prices higher. For U.S. soybean prices to even dip to $10/bu, several unlikely factors would need to align: the world economy would have to slow dramatically; Brazil and Argentina would need a perfect growing season and harvest; and Chinese demand would have to slow.
Chinese demand "is a sure thing," says Tom Grisafi, president of Indiana Grain Company,
Valparaiso, Ind
. "China has been a very aggressive buyer of soybeans for the past five years and a consistent buyer for the past 10."
USDA's latest World Agricultural Supply and Demand Estimates place ending stocks for the 2010-11 U.S. soybean crop at 165 million bushels, 9.3 percent above the previous year's 151 million bushels. USDA estimates U.S. average farm prices for the 2010-11 crop at $10.70 to $12.20/bu.
U.S. ending stocks for 2010-11 soybeans equate to only 4.9% of total annual use. World stocks, however, are not anywhere near as tight at 61.5 million metric tons, a nearly 40-percent increase from two years ago.
"There are a lot of soybeans in the world, but demand is growing faster than we can get a handle on," says Jim Hilker, agricultural economist with Michigan State University. Hilker expects U.S. growers to plant close to the same number of acres to soybeans in 2011 as they did in 2010—which was a record high—despite some of the best projected profit margins. Growing corn could be even more lucrative.
Chart Hart, agricultural economist at Iowa State University, calculates the full cost for Iowa growers to produce 2011-12 soybeans at $9.25 to $9.50/bu. With farm prices expected to be near $12, growers will realize margins of more than $2/bu. Margins for the 2010-11 crop are also over $2/bu.
Speculation could drive soybean futures prices to $18/bu in 2011, Brainard says, but only if weather in South America deteriorates and U.S. growers run into planting problems. Both Brainard and Grisafi expect rising prices in 2011 to draw in even more speculators and investors, particularly if equity markets are lackluster.
Those in the feed industry have also started to prepare for much higher soybean prices. "We have been telling our customers to manage risk," says John Scheuers, vice president of feed operations for United Cooperative, Beaver Dam, Wis. "There is risk for upward price movement between now and the 2011 harvest—at least."