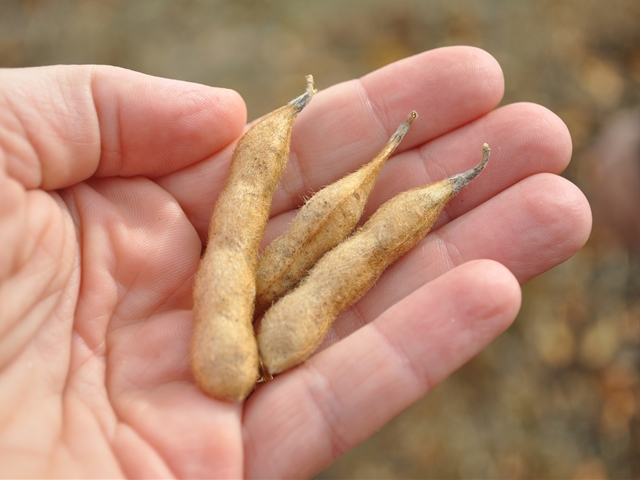 Soybeans rose for a second day to the highest in three months as U.S. producers face delays getting their crop to markets and on a reduced outlook for production in Brazil.
Rain delayed harvesting in October, and U.S. soybeans were 90 percent cut as of Nov. 9, U.S. Department of Agriculture data show, below the 92 percent expected in a Bloomberg survey. Inspections for U.S. soybeans for export this season are up 15 percent from a year earlier, the USDA said Nov. 10.
Soybeans for January delivery rose 1.2 percent to $10.77 a bushel on the Chicago Board of Trade by 5:35 a.m. after earlier rising to $10.8625, the highest for a most-active contract since Aug. 11.
"Strong export demand combined with reserved farmer selling justifies this strength," Paris-based farm adviser Agritel said. "What's more, the latest Brazil production estimate by Conab of around 90 million tons is well below traders' expectations."
Brazil's 2014-15 soybean crop is forecast to total 89.3 million to 91.7 million tons, from a previous forecast of 88.8 million to 92.4 million tons, the country's crop-forecasting agency Conab said in a report yesterday.
While U.S. soybean production is set to rise to 3.958 billion bushels, the highest ever, stockpiles left from last year's crop are the lowest since 1973, USDA data show.
"The trade's mismatch in interior and U.S. east coast physical supply, with amplification provided by investors, continues to create big swings," Commonwealth Bank of Australia said in an e-mailed note today. "Analysts still expect comfortable supply prospects to eventually assert themselves and dampen prices."
Corn for December delivery rose 0.7 percent to $3.7625 a bushel. Wheat for delivery in December rose 1.2 percent to $5.315 a bushel in Chicago, while milling wheat for January delivery traded on Euronext in Paris advanced 1.6 percent to 173.75 euros ($216.76) a ton.