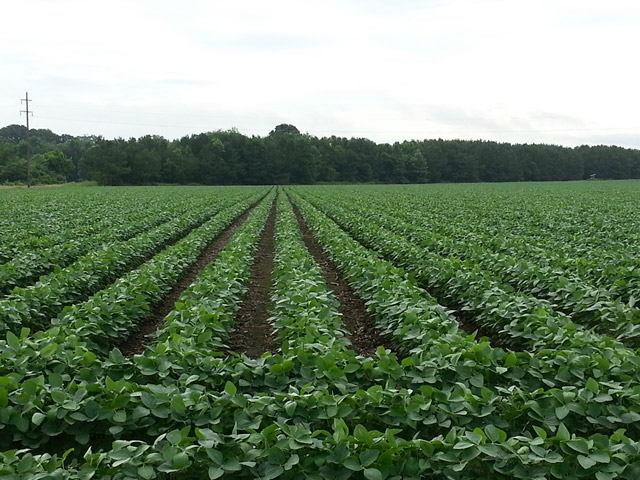 Corn and wheat price action as of early February proved less than appealing to some traders. Yet those commodities are holding onto notes of hopefulness as spring approaches. Soybeans, meanwhile, are a different story entirely.
"I think we've got a fair amount of weather premium built in, not to say we can't add any," says Clark Neighbors of Cedar Rapids, Iowa-based BIS Commodities in an interview with "Market Rally Radio" host Chip Flory. He notes prices have recently been about $1.50 above year-ago levels. Farmers and traders alike are watching conditions in South America with harvest on the horizon.


Brazil and Argentina invariably face some combination of harvest delays and dock strikes each year, so it's less likely those issues will send soybean prices higher, Neighbors says.
"Mark your calendar to it," he says. "That sometimes can add some premium to the market." Whether those issues create an opportunity for upside potential as weather did a year ago remains to be seen.
The trade is also cautious this year because of the surprising wet weather during spring 2016 that sent soybean prices shooting higher in March. "I think the funds decided they didn't want to make that mistake again this year," Neighbors says. "Keep in mind the funds are long right now, give or take 100,000 contracts."
Those conditions mean U.S. soybean farmers should take caution in the weeks ahead, adds Jack Scoville of The Price Futures Group in Chicago.
"I want to make sure that my producers do have some hedges on, if not selling futures and selling cash," Scoville says. "At least have some puts on."
Corn And Wheat. Meanwhile, the fundamentals for corn and wheat are relatively negative, and price action has disappointed people such as Scoville. Yet there might be a glimmer of opportunity for both crops: Winter wheat acreage in the U.S. is at its lowest level in more than a century, and corn prices have crept higher for weeks.
"I kind of felt like when we had that wheat planted area here last month that that kind of put a change into that market and indicated that if we're not going a whole lot higher right away, at least we know where the low is," he says. "I kind of feel like corn is the same way. The demand, to me, has been better than people expected and should last longer into the summer because I think the South Americans are only going to be big competition in the corn market starting maybe in the middle of the summer."
The choppiness of the corn and wheat markets is typical for this time of year, Neighbors adds. "I would assume, once you get closer to the growing season and the seasonalities kick in, you [will] take out the top side of those ranges we've been in and put a little weather premium in the market going forward," he says.
He continues: "Wheat [prices] tend to be in a situation where it's like a step and a quarter forward and a step backward. Supplies are big, and that's the thing to keep in mind in both commodities. The corn market's had a nice little up move quietly since the holidays."
The December 2017 contract for corn stood just shy of $4 as of early February. Wheat for December 2017 sat at about $4.80.