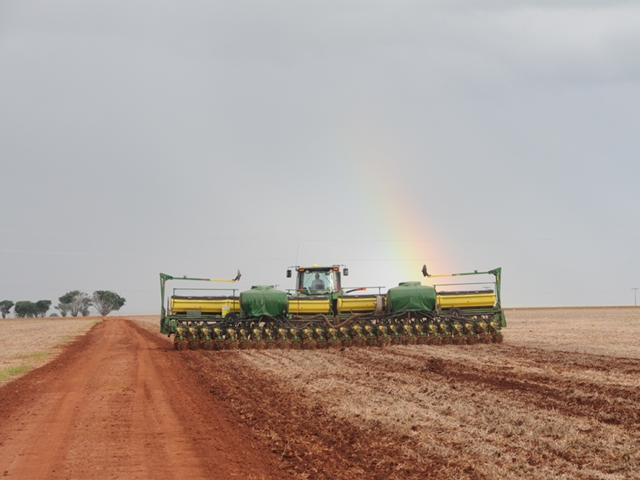 Soybeans dropped to extend a third weekly loss on expectations wet weather in South America will help boost crops being planted. Corn and wheat declined.
The contract for January delivery lost as much as 0.7 percent to $10.135 a bushel on the Chicago Board of Trade and was at $10.17 at 10:40 a.m. in Singapore. Prices are 0.5 percent lower this week, and a third straight weekly loss would be the longest such run since the the period to Sept. 26.
Increasing rain this weekend and next week will ease much of the dryness across southern Goias, Minas Gerais, Sao Paulo and Parana in Brazil, MDA Weather Services said yesterday. Output in Brazil, the second-biggest producer, may climb 8.4 percent to 94 million tons, the U.S. Department of Agriculture predicts. The area planted in Argentina may total 20.1 million hectares in 2014-2015, 2 percent more than the previous season, the Agriculture Ministry said yesterday.
"Forecasters are predicting that South American rainfall will leave all but a few minor areas with ideal moisture conditions for planting and establishment," Commonwealth Bank of Australia wrote in an e-mailed note today.
Corn for March delivery fell 0.5 percent to $3.8425 a bushel, heading for a weekly loss. Wheat for delivery in March declined 0.3 percent to $5.51 a bushel, also set for a drop over the week.