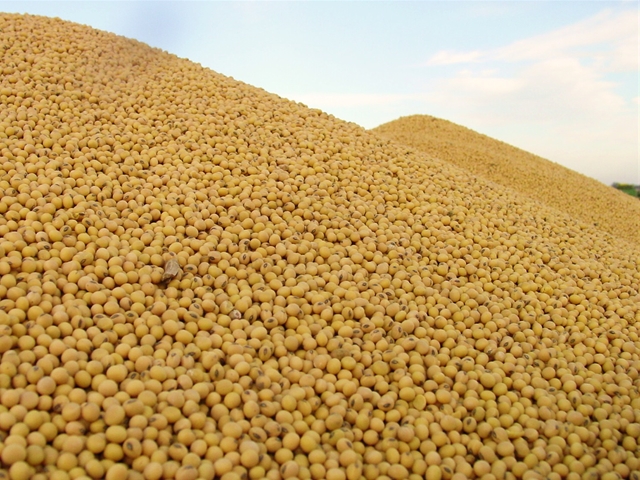 After finally breaking the $10 mark on Tuesday, near-term soybean contracts returned to old territory today, falling between 9 and 12 cents to land at $9.956 for March futures and $9.992 for May contracts on Wednesday afternoon.
"Soybean futures took back a portion of Tuesday's gains amid profit-taking," noted Brian Grete of Pro Farmer. "Expectations for another big increase in U.S. soybean acres was also price negative today."
Listen to Grete's full comments here.
The sharp downturn in soybeans influenced other grains as well. Corn lost about a nickel on most contracts, with July futures priced at $3.994 on Wednesday afternoon. Wheat futures were also down, with prices down 6 to 14 cents, depending on the variety and contract.
"Wheat futures were tripped up by news that Egypt cancelled a tender to buy U.S. wheat because the prices were too high," Grete said. "This reminded traders that U.S. wheat is not competitive on the global market."  
Want to talk markets with fellow farmers? Visit the AgWeb discussion boards.