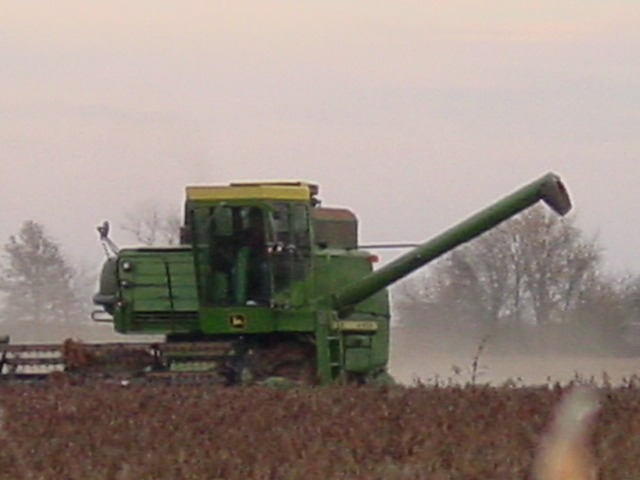 Soybeans rebounded from the lowest price in more than a week after a government report showed increasing demand for supplies from the U.S., the world's top grower.
Soybeans inspected for export jumped 25 percent to a record 3.113 million metric tons in the week ended Nov. 13, with more than 78 percent headed to China, the biggest consumer, the U.S. Department of Agriculture said today. Demand from domestic processors in October topped analyst estimates, data from Thompson Reuters Corp. show.
"China wants as many U.S. beans as possible before the end of the year," Alan Brugler, the president of Brugler Marketing & Management in Omaha, Nebraska, said in a telephone interview. Gains for domestic crushing "combined with record loadings, are a huge pull on U.S. supplies," he said.
Soybean futures for delivery in January rose 1.5 percent to $10.375 a bushel at 1:01 p.m. on the Chicago Board of Trade, after touching $10.145, the lowest since Nov. 6.
Soybean-crushing margins were estimated at $4.21 a bushel in Illinois in the week ended Nov. 14, up from $2.21 a year earlier, the USDA said last week.
"Crushers are ramping up production because of the profitability," Brugler said.
Also on the CBOT, soybean-meal futures for January delivery gained 1.9 percent to $372 for 2,000 pounds, heading for the first gain in four sessions.
Corn futures for March delivery fell 1 percent to $3.9025 a bushel in Chicago. The contract gained 3.6 percent last week after the government said this year's record U.S. crop will be smaller than estimated.
Wheat futures for March delivery dropped 1.3 percent to $5.555 a bushel.