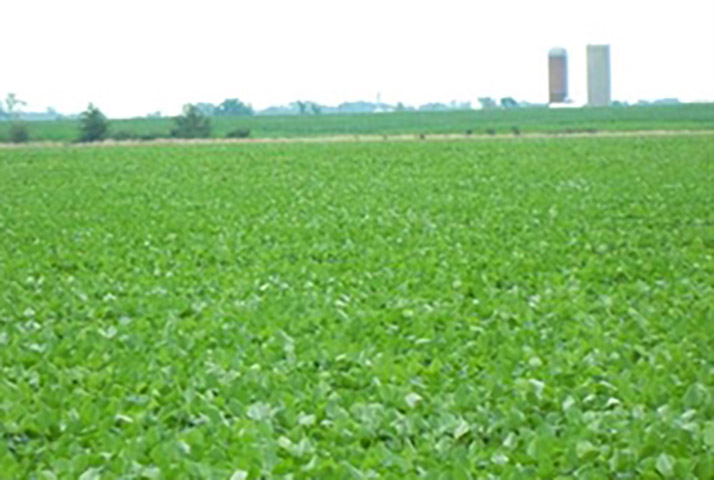 Soybeans rose amid speculation that prices near a four-year low will spur demand and as rain in parts of the U.S. Midwest may slow harvesting of a record crop. Wheat and corn also rose.
U.S. soybean export sales in the four weeks through Sept. 25 were 21 percent higher than a year earlier, the U.S. Department of Agriculture reported last week. Rain will keep harvesting slow in the southeast Corn Belt today and tomorrow, Commodity Weather Group wrote in an Oct. 3 forecast.
Soybeans for November delivery rose 0.9 percent to $9.205 a bushel by 4:55 a.m. on the Chicago Board of Trade. Beans tumbled 29 percent this year on expectations production in the U.S., the world's top grower, will be the highest ever.
"Markets show some strenght at the start of this week, supported by short-position covering by funds," Paris-based farm adviser Agritel wrote. "Bad weather in the U.S. hurts harvest work, which also brings temporary support."
Farmers had collected 10 percent of the crop as of Sept. 28, behind the 17 percent harvested on average in the previous five years, USDA data show, with the agency set to update progress today. Abundant rains across the Midwest are stalling corn and soybean harvesting and drydown will remain slow in southeastern areas, MDA Weather Services said Oct. 3.
On Sept. 15, a delegation from China, the biggest importer, signed a memorandum to buy 4.8 million metric tons from the U.S. after annual negotiations in Milwaukee.
Corn for December delivery rose 1.4 percent to $3.2775 a bushel. Wheat for delivery in December advanced 1.6 percent to $4.935 a bushel in Chicago, while milling wheat for November delivery traded in Paris advanced 1.3 percent to 160.50 euros ($201.33) a metric ton.