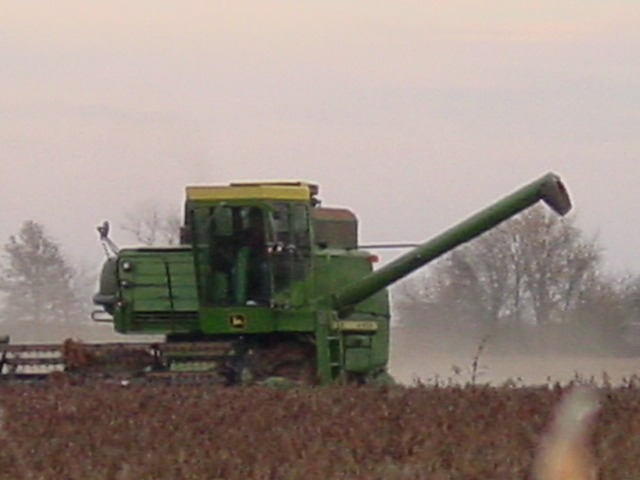 Soybeans rallied for a third time in four days on signs that demand for supplies from the U.S. is increasing as farmers in the top producer near the end of a record harvest.
The contract for January delivery rose as much as 0.5 percent to $10.3925 a bushel on the Chicago Board of Trade and was at $10.375 by 2:38 p.m. in Singapore. Prices retreated 0.5 percent yesterday before a U.S. government report showed harvesting in the country was almost complete.
U.S. exporters sold 235,000 metric tons of soybeans to China for delivery by Aug. 31, the U.S. Department of Agriculture said yesterday. Export inspections in the week ended Nov. 20 were 52 percent higher than a year earlier, the agency said yesterday. About 97 percent of the record 3.958 billion bushel crop was harvested as of Nov. 23, USDA data show.
"The U.S. has been booking soybean exports at a rapid pace," Commonwealth Bank of Australia said in a note today. "Observers are now guessing what proportion of the bookings will be realized given a large amount are in a window when South American producers will have plenty of beans available."
Output in Brazil, the second-biggest producer, may climb 8.4 percent to 94 million tons, the USDA estimates. Soybeans in Brazil's Mato Grosso and Goias should benefit from scattered showers and mostly near-normal temperatures in the next seven to 10 days, forecaster DTN said yesterday.
Corn for March delivery fell 0.2 percent to $3.795 a bushel. Wheat declined 0.4 percent to $5.475 a bushel.