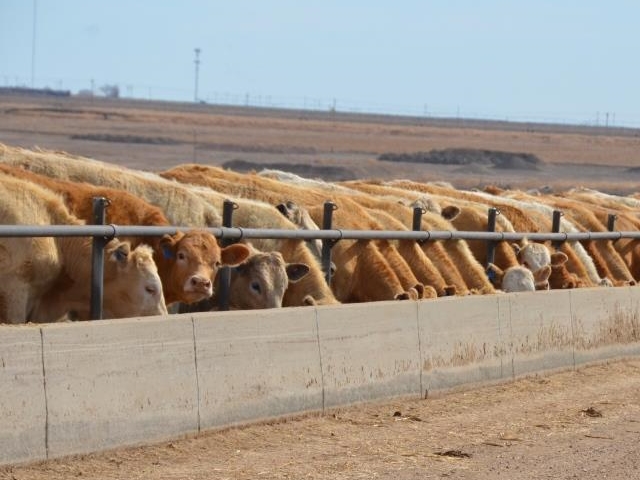 Soybeans rose to a two-month high in Chicago and soybean meal jumped on speculation that feed demand from U.S. livestock producers is increasing.
Soybean meal, used in livestock feed, surged to the highest since June today on the Chicago Board of Trade, extending yesterday's 7.6 percent gain that was the most since 2007. U.S. shipping bottlenecks as railways transport more energy products mean some livestock producers may be having trouble sourcing enough soybean meal to meet their demand, said Matt Ammermann, a commodity risk manager at INTL FCStone.
"It's a logistical issue right now where they can't get the rail cars to move products on the soybean meal side," Ammermann said by phone today. "We have the soybean supplies, so it's not a bull-market demand issue. It's just a short-term logistical mess."
Soybeans for January delivery rose 1.4 percent to $10.27 a bushel at 7:45 a.m. in Chicago, after earlier touching $10.41, the highest since Aug. 22. Soybean meal gained 3.5 percent to $389.80 per 2,000 pounds, after touching $399.80, the highest since June 23. Wholesale pork, chicken and beef prices have all climbed to records this year, spurring rising demand for feed.
While U.S. farmers are harvesting record corn and soybean crops this year, rail shipments of grain totaled 21,838 carloads in the week ended Oct. 18, down 2.6 percent from the same time last year, according to the Association of American Railroads. Shipments of petroleum and petroleum products jumped 17 percent. Shipping fees for barges on the Mississippi River also have increased this year as an avalanche of new crops compete with oil, coal and chemicals for limited space.
Corn Price
Corn for December delivery advanced 1.7 percent to $3.69 a bushel in Chicago, after touching $3.71, the highest since Aug. 22. Wheat for December delivery climbed 1.5 percent to $5.305 a bushel in Chicago, while futures in Paris increased 1.3 percent to 169.50 euros ($216) a metric ton on Euronext.
Rough-rice futures for January delivery tumbled 3.8 percent today to $12 per 100 pounds, after earlier sliding by the CBOT limit to $11.375, the lowest for a most-active contract since September 2010.
Plunging prices are "a signal that we have a plenty of rice, and some markets are buying hand-to-mouth," Dwight Roberts, president of the Houston-based U.S. Rice Producers Association, said at a rice conference in Bangkok today. "We need to win some Iraqi tenders to have more milled rice exports."