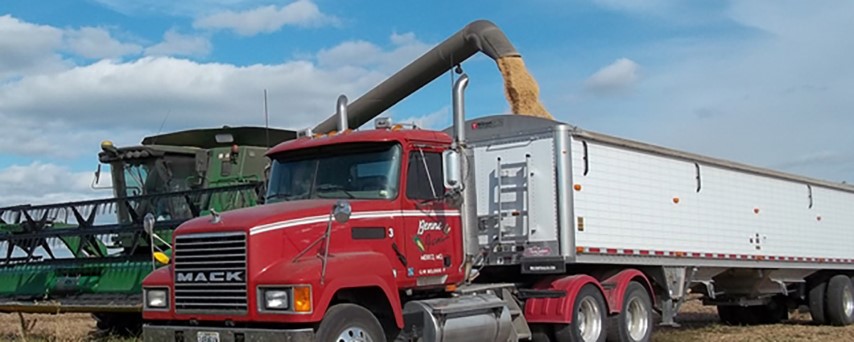 Soybeans fell to the lowest since 2010 after a government report showed supplies will be bigger than forecast in the U.S., the world's top grower.
U.S. farmers will harvest a record 3.816 billion bushels this year, compared with 3.8 billion (103.4 million metric tons) estimated in July, the Department of Agriculture said today in a report after completing its first surveys of farmers and fields. Analysts surveyed by Bloomberg expected 3.815 billion.
Rain and milder weather have created ideal U.S. growing conditions, and prices fell 6.5 percent in July, a third straight loss. Bigger supplies are helping to keep global food inflation in check, with the United Nations reporting a fourth monthly drop in prices last month.
"Today's report solidifies the growing bearish outlook, not only in the U.S., but also in the world," Don Roose, the president of U.S. Commodities Inc. in West Des Moines, Iowa, said in a telephone interview. "Soybeans are overvalued relative to the other grain markets and have the most downside price risk. We have burdensome supplies."
Soybean futures for November delivery fell 1.6 percent to $10.565 a bushel at 11:45 a.m. on the Chicago Board of Trade, after touching $10.43, the lowest since October 2010.
Domestic reserves before the start of the 2015 harvest will total 430 million bushels, up from this year's projection of 140 million, the agency said. The average estimate of 30 analysts surveyed by Bloomberg was 406 million bushels.
World Stockpiles
World inventories before the start of the 2015 Northern Hemisphere harvests will rise to 85.62 million tons, from 67.09 predicted this year, the USDA said. Average U.S. yields will reach an all-time high of 45.4 bushels an acre, the agency said.
Rising supplies will cut feed costs for producers of poultry, hogs and cattle, making it easier to increase meat production after wholesale-beef and pork prices reached records this year. Margins for Archer-Daniels-Midland Co. and Bunge Ltd. will probably improve with more bushels to process and export.
Corn prices pared declines after the USDA said domestic inventories will reach 1.808 billion bushels before the start of the 2015 harvest. That compares with the average analyst estimate of 2.034 billion. U.S. production estimated by the agency at a record 14.032 billion bushels was also smaller than forecast.
The government's outlook for yields at 167.4 bushels an acre compares with 170.2 bushels estimated in the Bloomberg survey.
"Corn was not as bearish as expected," Sterling Smith, a futures specialist at Citi Futures in Chicago, said in a telephone interview. "There is the potential for this yield number to be pushed higher again."
On the CBOT, corn futures for December delivery slid 1 percent to $3.645 a bushel, after falling as much as 2.8 percent. Wheat futures for December delivery dropped 2.6 percent to $5.4825 a bushel.