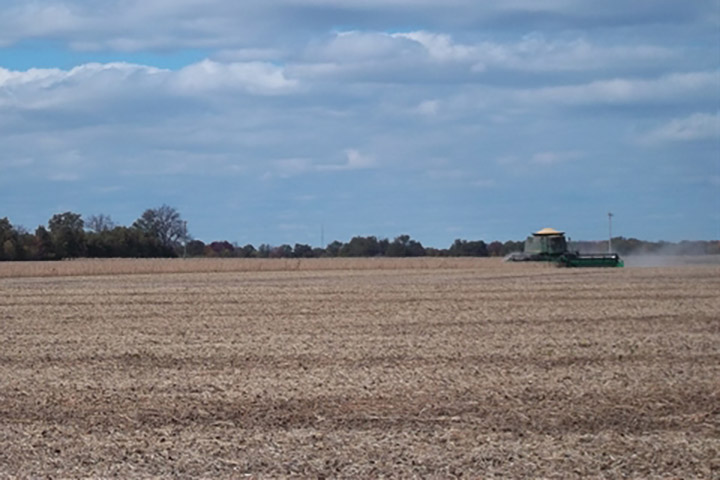 Soybeans rebounded in Chicago as investors weighed a U.S. government outlook for smaller-than-expected global stockpiles against expectations for a record American harvest.
World stockpiles of soybeans may climb to a record 90.67 million metric tons by the end of 2014-15, the U.S. Department of Agriculture predicted on Oct. 10, less than the 90.96 million tons expected in a Bloomberg survey of analysts.
Soybeans for November delivery rose 0.2 percent to $9.2475 a bushel by 5:23 a.m. on the Chicago Board of Trade, after earlier falling as much as 0.7 percent. The oilseed slumped 2.1 percent on Oct. 10, the biggest drop since Aug. 1.
The report "was modestly supportive given that most of the numbers for production were just below the level of the private forecasters," economist Dennis Gartman wrote in his daily newsletter. "So too were the stocks positions."
Corn for December delivery added 0.1 percent to $3.3425 a bushel, after earlier falling 1 percent. Prices slumped 3.1 percent on Oct. 10, the biggest decline for a most-active contract since Sept. 3.
U.S. farmers will collect 14.475 billion bushels of corn this year and soybean output will total 3.927 billion bushels, the USDA said Oct. 10. World corn stocks will be 190.6 million tons by the end of 2014-15, according to the USDA, less than the average of 192.9 million expected by analysts.
"There was a lower-than-expected rise in corn and soybean stocks, but record high production," Australia & New Zealand Banking Group Ltd. wrote in a report today. "The USDA unexpectedly cut its outlook for global wheat stocks."
Global wheat inventories before the 2015 harvest will reach 192.59 million tons, 1.9 percent lower than last month's projection of 196.38 million, the government said. Analysts surveyed by Bloomberg predicted an increase to 196.49 million.
Wheat for December delivery was little changed at $4.9775 a bushel, after rising 2.6 percent last week, the most since Aug. 8. Milling wheat for November delivery fell 1.9 percent to 155.75 euros ($198) a ton.