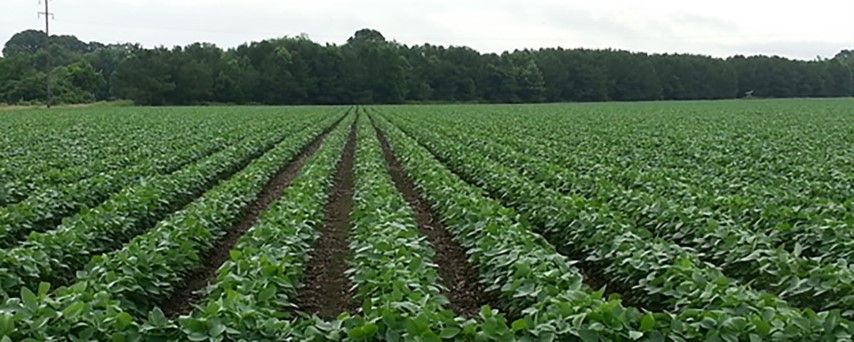 Mark 2014 down as the year of the bean
After taking a backseat to corn for the past several years, soybeans are in the spotlight for 2014. Other crops, such as cotton, canola, peanuts, rice and sunflowers, are also making a comeback into farmers' crop mixes. 

In its annual acreage report released at the end of June, USDA shows more soybeans will be planted this year than ever before—an estimated 84.8 million acres, up 11% from 2013. Farmers in Michigan, Minnesota, Nebraska, New York, North Dakota, Ohio, Pennsylvania, South Dakota and Wisconsin planted record-high levels of soybeans.

Meanwhile, corn acres are estimated at 91.6 million, down 4% from 2013, representing the lowest planted acreage since 2010.

The shift from corn to soybeans wasn't a surprise, says Jerry Gulke, president of The Gulke Group. "Seed companies told us they sold a lot less corn seed and more soybeans this year," he says. "Farmers responded to the marketplace and said they would plant corn but not go overboard. Then it got late, and they made the switch over to soybeans."

Crop outlook. As of early July, the 2014 crop season is shaping up nicely in some areas while proving to be a challenge for others, according to farmer reports submitted to AgWeb's Crop Comments. "My crops are off to a good start," says a farmer in Macon County, Ga. "Most corn is tasseling, and the first cutting of hay is done, and we have fertilized for the second. Weather is about as good as we could have hoped."

In Adams County, Neb., a farmer says the crops look great and record-high yields may be in the cards. "We've had lots of rain, which is far better than drought and declining aquifers," the farmer says. 

The soybean crop is also off to a great start in the South. "Some localized areas have been wetter than others this spring, but on average, things look good," says a Tippah County, Miss., farmer.

Wet weather and summer storms have wreaked havoc in some areas. Flash flooding, hail and continuous days of heavy rain were reported in Iowa, Nebraska and North Dakota. 

"Crops started late but came up good," says a farmer in Pennington County, Minn. "But rain and cool weather have hurt small grains and the row crops are small. We are going to need heat and dry weather soon." 

Time will tell how the season shapes up—and what that means for seed demand for 2015.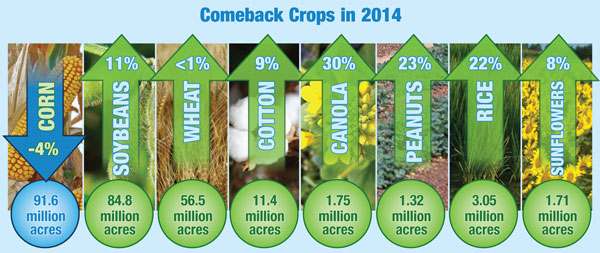 For farmers in areas that have rotation options beyond corn and soybeans, this year has brought a revival of other crops from cotton to sunflowers. Soybeans, for example, will be planted on more acres than ever before. 
---
Crop Watch
How are your crops faring this year? See how they stack up to crops around the country by visiting AgWeb's Crop Comments section. Share a brief report complete with photos and/or videos by writing to cropcomments@agweb.com.