Hot, dry weather brings another nuisance to corn and soybean fields throughout farm country. Twospotted spider mites pose a real threat to the remainder of the season if the current weather pattern persists.
"These pests thrive in hot and dry conditions. We are asking people to be aware of potential spider mite problems," says Kelley Tilmon, soybean entomologist at South Dakota State University.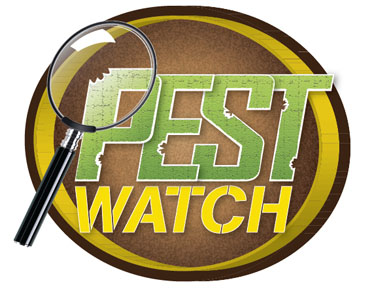 To catch spider mites in the field, start scouting now. 
"Look for stippling occurring in the lower end of the canopy," Tilmon says. "You want to stop it before it gets to the rest of the canopy."
She says that soybean aphid populations are low, but that farmers should remain aware of them throughout the growing season. Tilmon also advises that farmers keep an eye out for Japanese beetles.
"This is an invasive pest that has been spreading throughout the Midwest in the past few years," she says.
The Japanese beetle is large, tan and metallic green and not to be confused with the Asian lady beetle, which is common in soybeans and beneficial because it eats other pests.