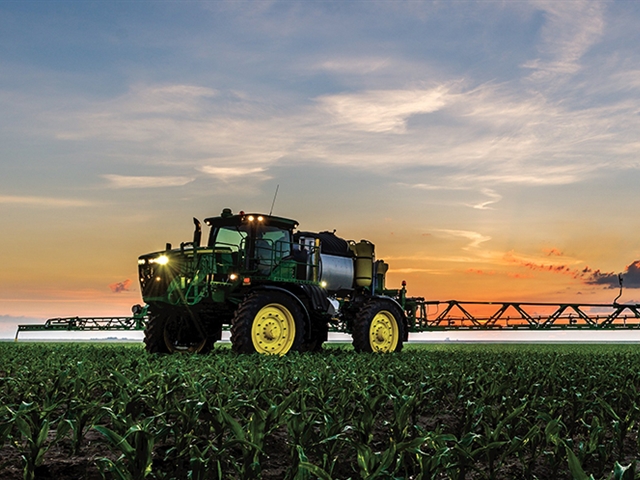 It's a mixed bag for dairy farmers in Wisconsin. 2016 was produced a bountiful harvest, setting these dairies up for a good year of feed. 
"Even though the prices were down, [producers] were able to put up more crops than normal and that's helping to offset things," said Todd Vogel, product specialist with Riesterer & Schnell.  
It all boils down to good quality feed, which starts with planting, but after that, harvest is key. 
"If a producer has a forage harvester go down, it can cost him anywhere from $3,000 to 4,000 an hour in downtime," said Vogel. 
From custom harvesters to dairy producers putting up feed on their own, it's all about making sure the feed is put up at the proper moisture, in turn, bringing the cows better quality feed. 
"Sometimes we run through the night, and next think you know, you've got 1,000 acres put away in 24 hours," said Dean Strauss, a dairy farmer in Sheboygan Falls, Wisc. "It's pretty amazing. I would have never dreamed that 20 years ago."
"The biggest change is in kernel processing, being able to pretty much annihilate the kernel," said Greg Vollmer, owner of Midlakes Customer Services. "Kernel processing scores, that's pretty much our report card on how we're doing."
It's striving for the best quality feed possible really driving equipment trends in the area.
"This year has been good with the custom operators, a lot of them are at the point where they are upgrading equipment, and we've had some decent sales with the custom operators going into this year," said Vogel. 
"New chopper sales have definitely been peaking," said Steve Boehm, manager of sales at Riesterer & Schnell. "We've got a lot of quotes going out right now, doing a lot of evaluations on used choppers coming back."
Machinery Pete says the used chopper market is an interesting one, since the buyer pool isn't as big as combines or tractors. 
"What I've seen the last two or three month, I've not noticed any weakening on auction prices, not getting stronger, just kind of holding," he said. 
However, he says even then, it's quality machines bringing the biggest buck. 
"It's all about condition right now," said Machinery Pete. "If it's in good shape, prices are strong."
In Wisconsin, it's more than just larger machines moving off area lots. 
"Web search traffic in Wisconsin, Wisconsin was in the top three states in terms of number of eye balls looking at that 100 to 200 HP used tractors," he said. 
The biggest surprise for Machinery Pete this year is self-propelled sprayers.
"Started to see a little uptick end of 2016, but boy, the first three months of 2017, we've seen some really strong prices on sprayers," he said. 
For area Wisconsin farmers, it's technology bringing the next wave of interest. 
"The more data we can have, the better we will do," said Strauss. "Any technology has to have a payback, and that's what we are looking at." 
It's that data and technology farmers claim is helping produce better quality feed. 
"Alfalfa is a very expense crop to produce and maintain," said Vogel. "The more data these guys can get with their alfalfa fields, hopefully the better off they're going to be for profitability on those fields and putting up good quality feed."
"We do a lot of technology with HarvestLab, which is basically a yield monitor for the chopper, and all of our customers use that data for their feed inventories," said Vollmer.  
As a custom operator, he now provides that data to his customers. 
"Before it was a paper copy and we'd give them a binder," he said. "Now it's becoming more wireless data transfer. When I pull out of the field, I can hit a button on my cell phone, and send all the data to them instantaneous."
While farmers across the state face depressed prices this year, this dairy farmer is hopeful prices won't continue to fade. 
"That's really what agriculture's about sometimes," said Struass. You have to live to live another day be smart about it, be strategic and then move forward.
4/22/17 On the Road with Riesterer & Schnell Farm Equipment