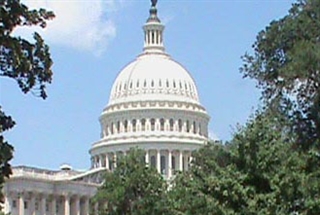 Farmers who want to know whether they'll be able to deduct $25,000 or $500,000 on their latest machinery purchase in 2014 will have to sit tight for a few more days.
According to Senator Debbie Stabenow (D-Mich.), the Senate is still working through other votes and will probably be in session this weekend and into next week. The vote to retroactively extend the Section 179 deduction will likely happen "sometime in the next few days," she said Thursday, during an interview at the Farm Journal Forum in Washington, D.C.
Listen to Senator Stabenow's full comments on the tax extender bill here.
She says she'd like to "resurrect" the two-year extension of the policy. "The House has sent us a one-year essentially retroactive bill, which I think makes absolutely no sense, because the whole idea of these tax incentives on investing in research and so on is to support business decisions, and business decisions have already been made for 2014."
But Stabenow acknowledges that the two-year extension is unlikely to happen at this point.