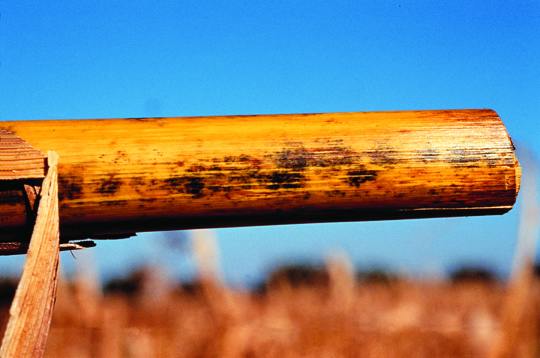 While harvesting her research farm in Coldwater, Mich., Farm Journal field agronomist Missy Bauer noticed something different about some of her corn—anthracnose stalk rot.
This fungal disease appears as a water-soaked portion at the base of the stalk, which is under the tissue. Anthracnose stalk rot destroys the integrity of the stalk and can cause standability issues.
Missy explains how to diagnose anthracnose stalk rot and how this disease could impact your harvest.