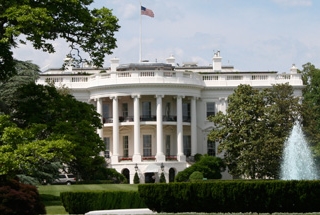 To Bob Stallman, the first-ever Iowa Ag Summit represents a long-neglected chance to hear what presidential hopefuls have to say on agricultural issues.
"Too many times in U.S. presidential politics, everyone goes running into Iowa," said Stallman, referring to the early and important Iowa caucuses. "But other than saying something good about ethanol, there never has been a substantive case that these candidates have to make overall about agricultural issues. I think bringing them together in a command performance … and having them lay out their positions on various agricultural issues is really kinda neat. It puts them on the record early."
The event, organized by Iowa businessman Bruce Rastetter, will take place Saturday in Des Moines. A number of likely presidential candidates—Gov. Jeb Bush, Gov. Chris Christie, Gov. Scott Walker, Gov. Rick Perry and others—have said they will attend.
Stallman hopes that the questions asked—and the answers given—at the summit will provide useful information to those in the agricultural community. "I want to know enough about a candidate to understand what their approach to agriculture is going to be," he said
He also wants to know how they might address the broader issues that also affect farmers and ranchers, from trade agreements and foreign policy to water quality regulations, crop insurance funding, and immigration.
"The list is long enough they're not going to get around to everything, but at least it'll give us an opportunity for us to listen to these individuals who think they want to be President of the United States at least talk about agriculture, which is something that is generally missing from the presidential campaign trail."
What would you ask the candidates? You can submit your question online to the Iowa Ag Summit. You can can watch a livestream of the event via the Des Moines Register or follow the discussion on Twitter with #agsummit.