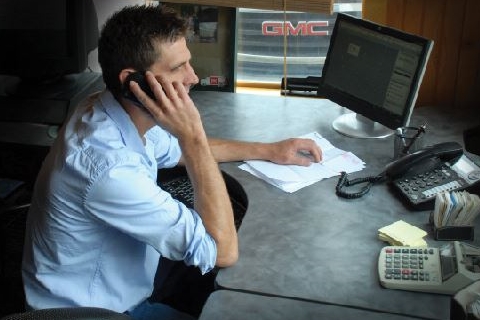 Young farmers can be the driving force in succession planning
Time is a merciless thief. For farmers in their 20s and 30s, the future seems like a long ways off, but in today's changing environment, the future will arrive quickly. Is your farm ready for transitions needed to continue? 

A common misconception is that families should start succession planning when an owner wants to retire. "When possible, the actual succession plan should be developed before the next generation starts working for the farm in a career position," says Gregg Hadley, Kansas State University farm management specialist. "Create an initial succession plan and then update it every year at the family business meeting." 

The plan is not and should not be set in stone. For young farmers, Hadley notes, income potential must be analyzed. The business has to pay for its investments, existing labor and management, and the next generation's labor and management. "Once you are married and have kids, you need to be able to draw a competitive salary," he says. "Each year, the income potential needs to be discussed for both the incoming and the outgoing generation."

The default plan most farmers have is if they pass away, their spouse and children can have financial support by renting out the land, says David Wierman, attorney at Wessels Law Office in Rock Island, Ill. Farmers must closely examine their financial situation to make sure that it is feasible. 

Another key area to plan is workload and knowledge transfer. "Many times, young farmers start out as a glorified hired hand," Hadley says. "That's fine starting out, but I've seen situations where 30 years later that person is still just the glorified hired hand. It is important to initiate communications early on how the workload, management and leadership load will be transferred."

You will likely face pushback. Be patient, Wierman says. "It is critical that the younger generation be sensitive to the planning concerns of the older generation," he explains.
---
Three Documents Every Young Producer Needs
Complete succession plans involve a portfolio of legal and financial documents. Young farmers should have these important papers drawn up, and they should review them every three years to ensure files are current and an accurate reflection of goals, notes David Wierman, attorney at Wessels Law Office in Rock Island, Ill.
1. Will-
A legal document that communicates a person's final wishes for possessions and dependents. Both farmers and spouses need wills. The document nominates the guardian of minor children. Most new parents are diligent about having the right documents in place for their first child, but be sure to update them for additional children.
2. Revocable Trust-
Established during a grantor's lifetime, this document is used to place some or all of a person's property to avoid probate administration. Revocable trusts act like wills when a person dies, but they don't require probate.

3. Power of Attorney-This document designates an individual as an attorney-in-fact to act on a farmer's behalf if the farmer becomes disabled or incapacitated. Everyone over age 18 should have power of attorney for both finances and health care. The document avoids the need for a court proceeding to establish this power.
.................................... 
Register now for the 2016 Tomorrow's Top Producer business conference happening June 16-17 in Nashville!