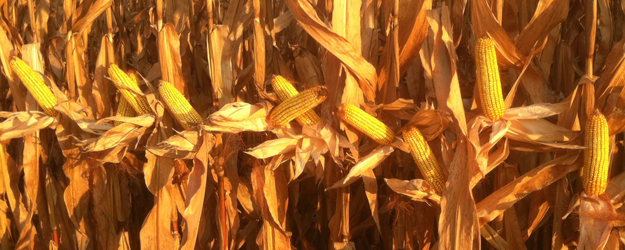 Weather will be a primary factor in determining the size of this year's crop.
As of May 5, only 12% of this year's crop had been planted, well below the historical average of 47%. At the time what was needed was a nice warm, dry stretch of weather to give U.S. farmers the opportunity to complete their spring plantings. Shortly thereafter, that opportunity did indeed arise. In the week ended May 19, corn plantings advanced a record 43% in one week to 71% complete, just shy of the historical average.
Since then, however, the weather has once again been less than ideal, calling into question whether U.S. farmers will be able to plant the 97.3 million acres as forecasted in the March 2013 planting intentions report. As of June 2, 91% of this year's corn crop was planted; while just shy of the historical average of 95%, it still meant that 8.75 million acres had still not been planted.

Upon closer examination, I've noticed that nearly 5 million of these acres are across the northern states of Wisconsin, Iowa, Minnesota and the Dakotas where cool, wet weather over the past week hasn't exactly created ideal planting conditions.

With a similar pace to plantings in 1993 and in 1995, corn acres fell between 3 million and 4 million below their March intentions. With history as a reference, and given the current planting pace and weather conditions, I estimate that corn plantings will slip 3.3 million acres from the March intentions to 94 million acres.

Using the current USDA yield assumption of 158 bu. per acre, this year's corn crop would still reach a new record at nearly 13.6 billion bushels. With the current USDA usage assumption of 12.92 billion bushels, ending stocks would jump to a four-year high at 1.45 billion bushels. While a comfortable level, this is still well shy of the 2 billion-plus that many analysts have been projecting leading up to the spring planting season.

Under this scenario, I'd guess that the harvest low for corn would be somewhere in the range of $4.50 - $4.75, well above the $4 level many were suggesting under the 2-billion-bushel stocks level. Obviously if weather conditions over the next three months are less than favorable and crop prospects deteriorate, then this price floor would rise, perhaps dramatically. In fact, under current crop conditions I'd estimate this year's average yield closer to 155 bu. per acre, with a crop at just over 13.33 billion bushels. Under this scenario, harvest lows are likely to fall very near the $5 level.

As usual, U.S. weather will be the primary factor moving forward. Stay tuned.
(click to view larger image)