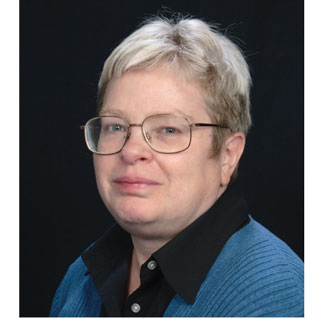 The majority of discussion on immigrant labor issues focuses on the needs of specialty crop producers in states such as California and Florida. The Midwest, however, has different farm labor needs—mainly a supply of year-round workers to support labor intensive dairy and livestock farms. 
With geographic, bureaucratic and visa restrictions hindering access to this workforce, reform is critical. Further stalemates on immigration reform could hurt U.S. production in the Midwest and across the country. 

Regardless of your view of the constitutionality of the President's Executive Actions on Immigration on 
Nov. 20, it's clear the step does not address the labor needs of U.S. agriculture. While up to 250,000 undocumented farm workers are expected to qualify for temporary relief from deportation, it will still leave farmers without a stable labor force. 
Finding farm workers has become more difficult. Between 1989 and 2009, annual data from the National Agricultural Worker Survey show the share of U.S. citizens among the labor force working in crop production has fallen from 45% to 30%, while the share of unauthorized foreign workers has risen from less than 10% to about 50%. The U.S. dairy and livestock operations face similar shortages. 

The H-2A visa program, the existing avenue for providing legal status for migrant workers in agriculture, is woefully inadequate. Representatives of farm groups and advocates for farm workers agree it needs to be completely overhauled or replaced. 

For Midwest dairy and livestock farmers, the current system does not encompass legal status for workers involved in year-round operations, so H-2A usage in the Midwest is much lower than in other regions. 

In addition, the cost and bureaucratic delays make H-2A unattractive to most U.S. farmers. Typically, less than 10% of the migrant farm labor force works under H-2A visas. Any legislation covering immigration issues would have to include a new guest worker program for agriculture that addresses the needs of farm workers as well as farmers.

U.S. farm groups broadly support the farm labor provisions in S.744, the bipartisan immigration reform bill the Senate passed in June 2013—even though it does not perfectly address their concerns. If Congress can pass legislation in both bodies in 2015, Midwest farmers would like these changes to the existing language:
A year-round temporary worker visa. This visa should allow contract and "at-will" employment, be renewable with no limits and not include a home-country stay requirement. 
Elimination of arbitrary caps or quotas. Midwest farmers prefer to let the market drive the demand for guest worker visas rather than determine an annual cap or quota restriction of workers from various countries. 
New worker visas before enforcement measures. Farmers who  rely heavily on migrant labor need a new worker visa to legally hire immigrant labor to keep their businesses competitive. Without it, they cannot afford stricter enforcement, mandatory E-verify or increases in deportations. 
Limits on state-level restrictions on immigrant workers. Some states might seek to limit access to drivers' licenses or impose similar restrictions on farm workers with newly obtained legal status after immigration reform.
Midwest agriculture needs highly skilled immigrants too. Manufacturers are primarily concerned about the H-1B (non-agricultural temporary migrant workers) and STEM (science, technology, engineering and mathematics) provisions of immigration reform. New rules need to explicitly include immigrant workers with training in disciplines such as agronomy and animal science.