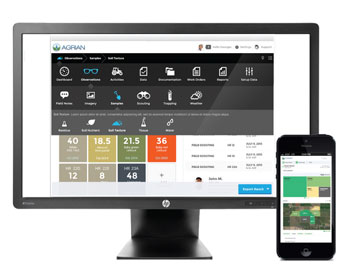 New platform offers unified data management
Today, precision agronomy tools and data help streamline crop production. One day, it's easy to imagine the techniques will be necessary to document and manage nutrient and chemical applications as a part of environmental stewardship.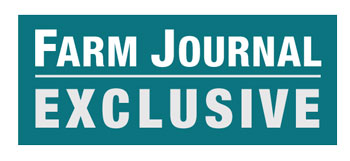 After a decade of working with produce farmers and food companies in the western U.S., Agrian is expanding its software platform to include precision, agronomy, analytics, compliance and sustainability into a single farm data management system. 

"As a regulatory company in the software business, we offer an unbiased, holistic approach to ag data management," explains Nishan Majarian, Agrian CEO.

The Agrian 6 system is programmed to capture data on fertilizer applications; nutrient management; planting; scouting; spraying; soil, water and tissue analysis; and asset tracking with wireless data transfer from field equipment. From a computer, tablet or smartphone, users can access customizable applications via their Agrian account.  

The mobile mapping app plots fields and track inputs, scouting records, seeding rates, crop performance and yield records. The customizable mapping features can document field-specific records and events. Capturing up to two million square miles daily, satellites provide access to high-resolution, multispectral, in-season images. 

Agrian 6 dashboards can be tailored to provide summary snapshots or detailed real-time reports on water use, fertilizer and chemical inputs. With the farmer's permission, the dashboards also allow applicators and agronomists to record their field activities. Farmers can program "alerts" so they are automatically notified when trigger points are reached or action is required. 

"You might not be growing pomegranates in California, but all farmers have the basic need to track details and analyze layers of data for actionable information," says Neal Horrom, precision ag services manager for Crop Protection Services (CPS). Through CPS's role as a beta tester, Horrom has had the opportunity to present these capabilities to customers. 

"It's like a light bulb goes off, a major scientific discovery, when farmers realize what they can do when all of their data is in one place," he says. "No more multiple providers, accounts and user names."

Agrian accounts with basic functions are free. Annual service fees are required for premium capabilities, such as satellite imagery.