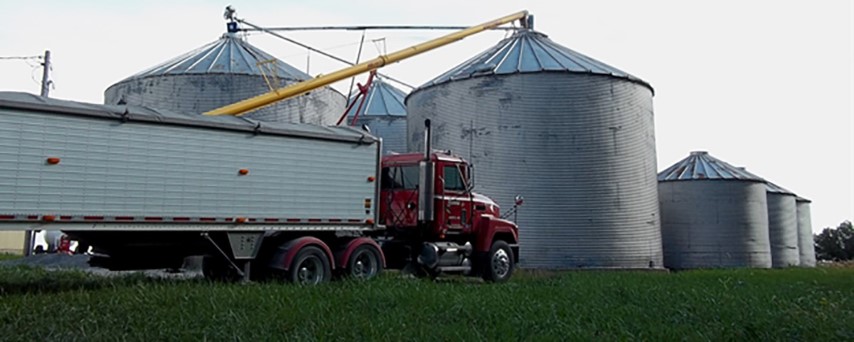 Soon you will harvest and face three choices. Will you sell your grain at harvest, store grain to sell later or store grain and sell the carry? 

In light of lower prices, you might dread the thought of crafting a 2014 post-harvest marketing plan. But in years such as this one, a clearly defined marketing plan is essential. 

"Options, puts and calls can add a lot of bells and whistles, but in the end you have these three choices," explains Ed Usset, an ag economist at the University of Minnesota Farmers should focus on simplicity, he says. While driving the combine this fall, consider key market forces. Soybean acres in 2014 are at a record high 84.8 million acres, USDA says. Corn acres came in at 91.6 million. Additionally, favorable weather supports projections of high yields.

With such a large supply of corn and soybeans in queue, prices have a downward bias, notes Alan Brugler, president of Brugler Marketing and Management. Yet even with surplus, prices don't often go straight down. 

"The news is always most bearish at the bottom, and low prices cure low prices," Brugler notes. "There will be time during the marketing year that prices will go up."

Although odds of prices doubling are low, Brugler says several factors could stimulate higher prices, from an early frost to a shift in South America's crop mix. "You will get rallies even in a fundamentally bearish year, and that has to be part of your game plan," he says.

That's especially true given that farmers have added considerable storage capacity in the past several years, and most bins will be near empty going into the harvest season, Brugler points out. 

"We have the capacity to hold more off the market until we get some sort of snap back in price," he says. "At some point, farmers will say they aren't selling grain below their cost of production. They can store grain, perhaps put it under loan for cash flow, and wait for some sort of rally. A conservative approach would be to at least lock in the carry by hedging in July futures."

The key is to prepare a plan for grain sales and prices, Usset adds. "Have minimum and maximum price objectives after harvest. Think big and be realistic." 

Many farmers put grain in the bin and wait, he says, but the best approach is to plan.
---