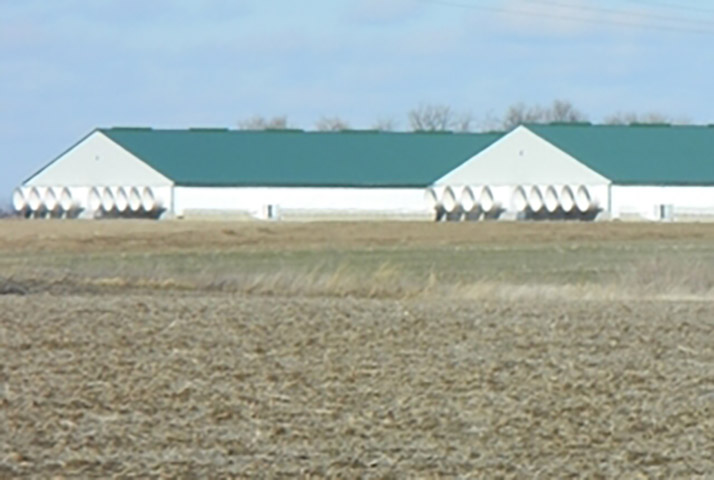 A new study by University of Nebraska-Lincoln economists says environmental regulations have helped small hog farms stay in business by slowing the growth of larger confinements.
Agricultural economists Azzeddine Azzam and Karina Schoengold examined how environmental regulations have affected hog farms in the top 10 hog-producing states.
Livestock feeding operations have been subject to environmental regulations since 1976. Federal regulations enacted under the Clean Water Act require large confinement operations and some medium-sized ones that discharge pollutants to obtain a permit and to develop a plan for manure storage and disposal.
Many states have adopted additional regulations stricter than those imposed by the Environmental Protection Agency.
The study found that small farms benefited because they didn't have the expense of complying with the regulations.