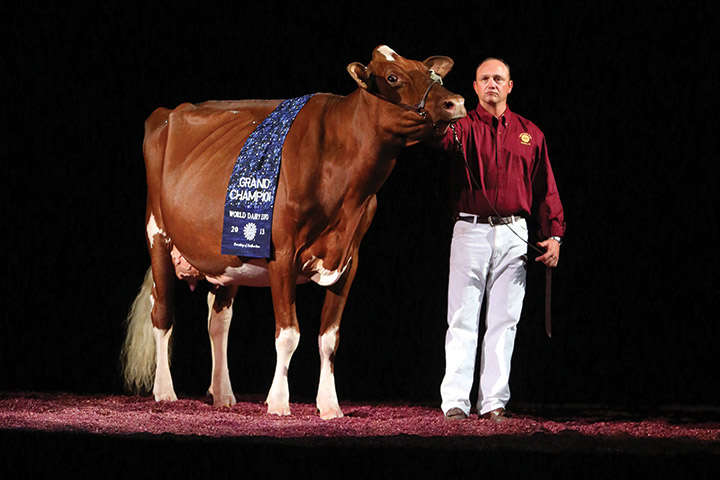 World Dairy Expo is first and foremost an event of substance. Because of this emphasis, it's sometimes easy to overlook the fact that Expo, like all world-class events,  has its own sense of style and fashion.
Step into the Coliseum, and you'll see exhibitors wearing traditional showring attire, judges in tuxedos and princesses from the various breed associations decked out in crowns and fine jewelry.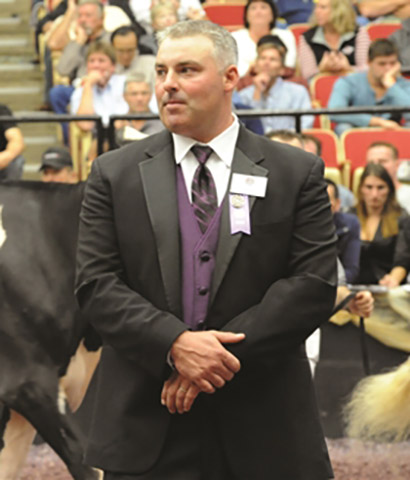 Ready for GQ. When you're judging at the most high-profile dairy cattle show on the planet, full-fledged formal wear is definitely appropriate attire.
---

At the Trade Show, exhibitors sport attire featuring company logos. Special events like Expo's "Dinner With The Stars" brings men and women adorned in elegant formal wear.

Here are a few examples of the unique fashion that make World Dairy Expo the finest show of its kind.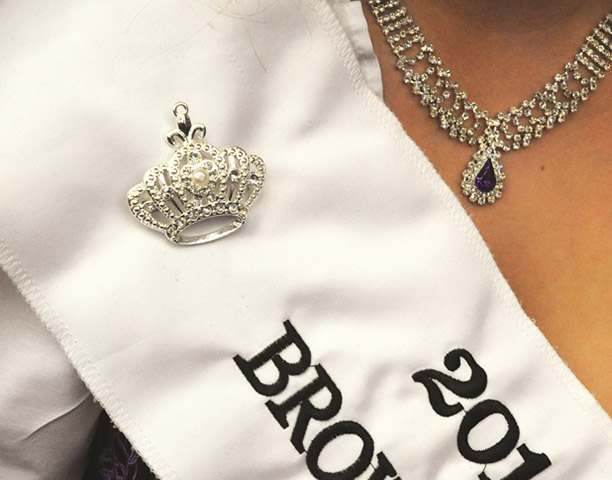 Classy. Broaches and pins add an air of elegance to the ensemble of a dairy princess at the Expo dairy cattle shows.
---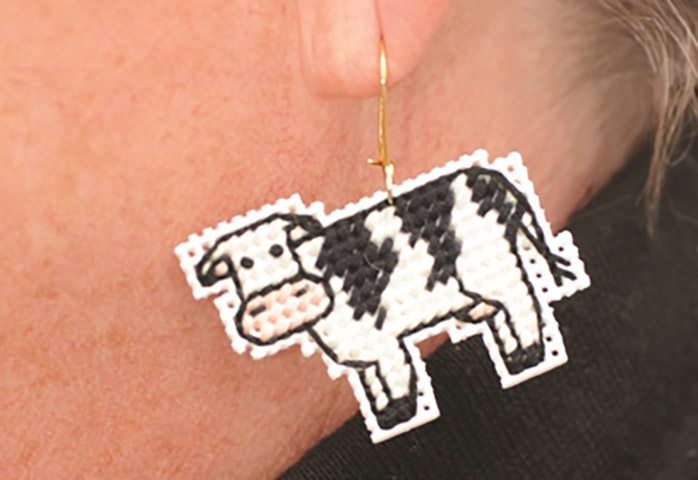 Subtly stated. No matter where you are on the grounds during Expo, a reminder that dairy is the name of the game is never very far away.
---