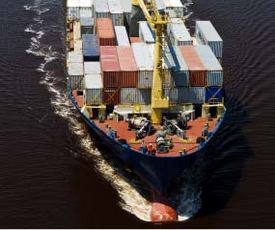 Slowdowns in China, the European Union and Russia are affecting dairy markets and U.S. milk checks. But some potentially positive developments are in the making.
Slow buying by China is casting a pall over the international dairy market and helping weaken dairy prices.
In addition to China's slowdown, the strong dollar is depressing demand in developing markets, says Bill Schiek, economist with the Dairy Institute of California, which represents the state's dairy processors.
Adding to the bearish picture: The world's milk supply is outpacing demand, and U.S. dairy exports to Asia continue to decline. The latest numbers, from November 2014, show U.S. dairy exports to Southeast Asia and China were the lowest since early 2013.
Moreover, the International Monetary Fund (IMF) foresees a "subdued" world economy in 2015, shaped by "persistent negative factors."  
That global scenario is helping to lower prices for dairy products and shrink milk checks for U.S. dairy producers. February Class III futures have plummeted to the $14 level, a sharp drop from 2014's $23 price average.
"It's going to be hard to see where real upside momentum will come from," Schiek says. "Dairy commodity prices are likely to remain at or near present levels for some time. While U.S. domestic dairy demand has been a bright spot, it is hard to see it taking up all of the export slack."
Predicting that exports will remain below year-earlier levels during the first half of 2015, Schiek expects milk prices to stay at lower levels for the next six to eight months. A major weather event, of course, could change the market's dynamics. 
For now,  the eyes of the world's dairy trade are on China.
"China still isn't buying a whole lot and [its] domestic dairy farmers are really struggling because milk prices have plunged there as well as everywhere else," says Alan Levitt, vice president of communications with the U.S. Dairy Export Council. 
China went a little "crazy" importing milk powder last year, purchasing three times as much as usual, according to dairy market analyst Jerry Dryer with JDG Consulting. Traders who knew nothing about the dairy business stepped in to try to reap the success they had observed in the 2013 market. Their lack of dairy expertise resulted in a "mess," with much of those milk-powder purchases now sitting in Chinese warehouses, Dryer says.
Even though dairy consumption continues to grow in China, "supply is overwhelming demand, like elsewhere," he adds.
Market dynamics also are at play in other parts of the world. In the Northern Hemisphere, "the European Union (EU) has slipped into recession, which could impact domestic consumption and leave more supply for export," Levitt says.
The EU has 10 weeks left before its milk production quotas are lifted April 1. For now, dairy producers may be curbing production, but once the quotas come off, milk output in the 28 countries that make up the EU is expected to expand. "While it's hard to project how much, we could see a 4-5% increase in milk production in the EU after April 1," says Matt Gould of dairymarketanalyst.com.
"The Russian economy is a mess, and that's impacting consumption," adds Levitt. "Further, there's no sign of Russia lifting the ban on EU products anytime soon."
Even so, the EU has done a decent job of avoiding a major build-up of dairy product Inventory. Despite a government program that pays to store product to avoid a market collapse, "there have not been enough manufactured dairy goods making their way into those warehouses to cause an inventory hangover on the market," Gould says. "Instead, EU dairy processors have cut back on cheese production in favor of aggressively turning out milk powder for the export market."
Despite these bearish factors, some potentially positive developments are in the making.
Milk powder prices are at multi-year lows, bringing back many buyers shut out of last year's market, Milk Specialties Global said Jan. 23 in its January Dairy Market Update. The company is a specialty dairy ingredients manufacturer with 10 facilities in the U.S.  
It reports that interest from Africa, the Middle East, Southeast Asia and Mexico is rising as milk powder prices hover near $1 per pound. Over the past six months, China has ratcheted back milk-powder buying and has been able to bring its stocks more in line. Although last year's buying spree is unlikely to reoccur in 2015, China is still not self-sufficient in milk and dairy products. With lower stock levels, that implies China could be in the market at more normal levels this year.
In another potentially bullish turn for dairy prices, "New Zealand is starting to deal with a potential drought," Levitt notes.
While New Zealand is at the low point of its milk production season, which peaks in October and November, the El Nino weather phenomenon "is starting to gain traction" in the Southern Hemisphere, says Dryer. That could bring dry weather from March to June, depriving Oceania's dairy pastures of much-needed moisture for grass growth.
That could curtail milk production in New Zealand, the world's top dairy-exporting country with a major foothold in Asia, which could lend support to dairy prices later in the year.
Additionally, Milk Specialties Global noted, the U.S. economy is growing at a faster pace, and consumer confidence is on the rise. While a strengthening U.S. dollar could stymie U.S. dairy exports, a strong domestic economy could spark food service demand as consumers have more money in their wallets to eat out.
The pendulum could also swing back to the upside for exports, as falling prices make U.S. dairy products attractive again on the world market.
"U.S. price levels have finally come down to the point where our products can be priced competitively in the export market," says Schiek. "I have heard reports that butter and skim milk powder exports are starting to show some life and are slowly picking up.  Export interest in whey products and cheese is still weak and does not seem to have turned a corner, yet.  We are beginning to see larger volumes being exported with Cooperatives Working Together assistance in the last couple of weeks."