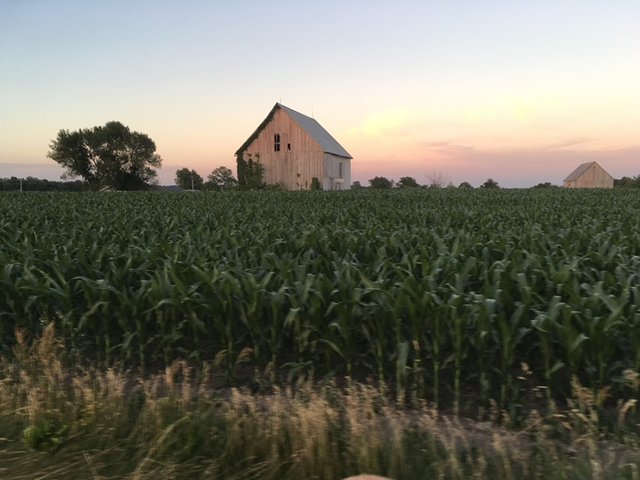 Effective communication skills help family farms thrive
What makes a family farm great is often what creates its biggest challenges: a deep passion for and love of the business, pride in ownership and staunch opinions about its operations.
"It's the interlocking nature of family, management and ownership of the business—and the way they interact—that creates challenges as well as unique opportunities," says Christophe Bernard, a partner and global head of family business at management firm KPMG.

That dynamic is especially apparent as families transition their farm from one generation to the next.

At Shady Grove Farm near Churubusco, Ind., brothers Ron and Dave Johnson are passing the reins to their sons as they step back from day-to-day management. Clear communication has proven key to succession planning at the multigenerational pork and row-crop farm.
A Learning Process. It hasn't always been easy: The management team, which includes Ron's son, Tim, and his grandson, Austin, agreed to attend a Purdue University conference a few years ago after they determined they needed coaching. They completed personality profiles and learned methods for conversing.

"We found out all five of us were so far apart in the way we communicate," Tim says. "Now … we can understand each other much better."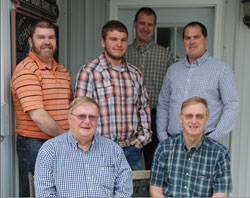 Good communication is critical to any farm  succession plan, according to Dave Johnson  (front left) and his brother, Ron. The co- owners of Shady Grove Farm in Churubusco,  Ind., manage the operation with (from back  left) Ron's son, Tim; his grandson, Austin; and  Dave's sons, Mark and Kyle. 
Today, Johnson family members meet every morning to go over what needs to happen at the operation.

"I've been lucky enough to work side by side with my dad my whole life," Tim says. "With Austin joining the farm, it makes me proud to see him getting involved and reminds me of my own excitement when I was his age."

Understanding what makes each family member tick is an important component of effective communication, says Paul Neiffer, CPA and principal at CliftonLarsonAllen, and a Top Producer columnist.

"Determine the most important priorities for each family member," Neiffer says. "Some of them might surprise you."