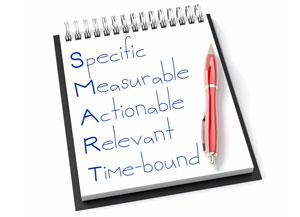 A simple tool to help you develop a succession plan
The holiday season is a perfect time to reflect on the past year and firm up your plans for the new one. As you look to 2013, consider developing a farm succession plan if you don't already have one in place.
If you find the idea totally overwhelming, know that you aren't alone. In a recent Farm Journal survey, 80% of respondents said they plan to transfer control of their operation to the next generation, yet fewer than 20% are confident they have a good plan in place.
The Dell family was part of that 20% three years ago, but took concrete steps to take charge of their future. Today, they have a working plan in place for their Westminster, Md., farm, which includes four generations and six families.
"Take one thing at a time, and you'll get there," encourages family spokesman Greg Dell.
Resources are available at www.FarmJournalLegacy Project.com to help you plan a successful transition process. You can read what the Dells and other farm families have done and make plans to attend a Legacy Project Workshop.
Another option is to retain a professional consultant as you start the planning process. If you  choose this route, try to work with someone who understands farming and farm families, Dell suggests.
"The best advice I could give another farmer is to get help making your succession plan, and work with people who know agriculture and take your input in the process of helping you get where you want to go," he says.
A way to move forward. Farm Journal succession planning expert Kevin Spafford recommends that farmers use a simple framework, which he calls the S-M-A-R-T strategy, to establish goals in the planning process. Here are the steps to that approach:
Specific. Identify the goals you and your family want to accomplish with a succession plan. Consider the ideal situation for each member of your family, both vocationally and financially. "All too often, people sacrifice opportunity and impose constraints by thinking first and only of money. It's important to carefully consider what kind of life you want to build for yourself and your loved ones," Spafford says.
Success in developing a succession plan depends on the quality of communication within the family. "Set up regular family meetings, scheduled at a time that is convenient for most participants," Spafford advises. "Use a location that is not home turf for anyone."
Create an agenda with each participant offering suggestions and concerns. Establish ground rules, and conclude discussions with some form of action and agreement for follow-up.
Measurable. Write down each goal so you can compare progress and quantify degrees of achievement. Include as many details about each goal as possible.
Actionable. Nothing happens until you take action. Wishes, wants and intentions will not help you achieve; only by acting can you generate a result.
Relevant. Judge your goals based on priority and then act on the goals that will make the most impact.
Time-bound. Set deadlines for measurable action. "Assigning deadlines during family meetings is the only way succession planning really gets accomplished," Spafford says. He recommends making one person responsible for each goal, whether it is business planning or simply setting up the next family meeting.
Along the way, focus on what you really want to achieve. "A good succession plan is far more than a financial or business arrangement," Spafford says. "It's a road map for ensuring continued support, security and growth for you, your family and your operation."
You can e-mail Rhonda Brooks at [email protected].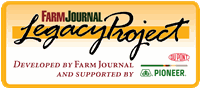 To read more about the Dell family, find resources to guide you through the succession planning process and register for workshops, visit www.farmjournallegacyproject.com.