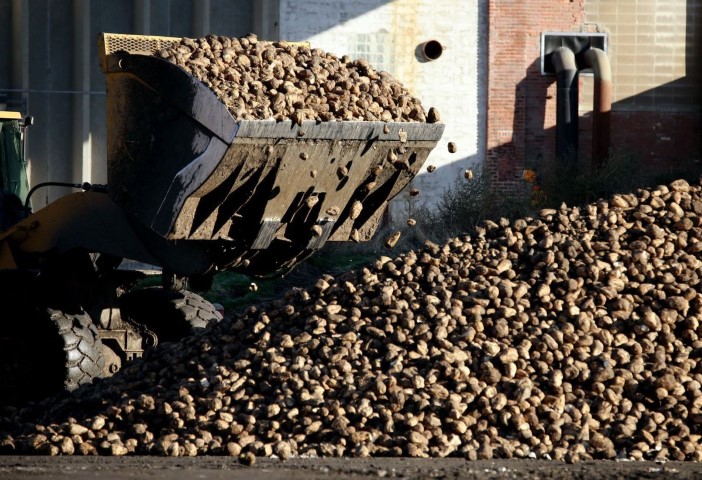 While many ag groups voiced strong concern about the thought of pulling out of the North American Free Trade Agreement (NAFTA), other ag groups think the 20-year-old treaty needs a second look.
From dairy farmers to sugarbeet growers, some say it's a flawed trade deal pushing prices lower.
The Herford family in Elkton, Mich. Is a week behind planting sugarbeets.
"With the genetics and things we have out there today, we're about 10 days from getting worried," said Adam Herford.
While concerns aren't surfacing yet, more rain is in the forecast this weekend. 60 miles southwest in Frankenmouth, Mich., planting is also lagging, but Dave Ruppercht hopes a short two-day window with sunshine will bring major planting gains.
"We planted a few beets in our regular timeline about 10 days ago, and now we're back in the fields," said Ruppercht of Vassar, Mich. "We're maybe two weeks later than we'd like to be, but conditions are favorable and it looks like the weather is going to hold a couple days."
While the weather's been wet, it's also been a mild winter.
"When it gets 60 degrees in February in Michigan, those beet piles need to be freezing," said Herford. "It got warm 45 days too early and caused us some losses."
The loss is cutting into price.
"The sugar supply's been higher, the quality of the crops has been lower, and there's some trade agreements in place that our industry is working on with our government," said Herford. "Hopefully we can iron out some of these details and produce a better crop and have more places to market our finished product."
Trade is a key concern for sugarbeet growers around the country. The industry is blaming processed sugar coming into the U.S. under the radar, pressuring prices on the farm.
"A lot of the excess sugar that's being dumped on our market, some of the trade negotiations we've had in the past aren't being honored," said Ruppercht.
While these farmers are hopeful, renegotiating NAFTA could apply pressure to the pain, it's a good growing season they're banking on.
"We're still confident with the timeframe of when we're planting right now and some of the rain in the forecast that we'll get a good start," said Ruppercht.
According to the USDA, nationally 36 percent of the sugarbeet crop is planted, eight points behind average. Michigan trails the most, with planting 28 points behind average.
4/28/17 Struggles with Sugarbeets