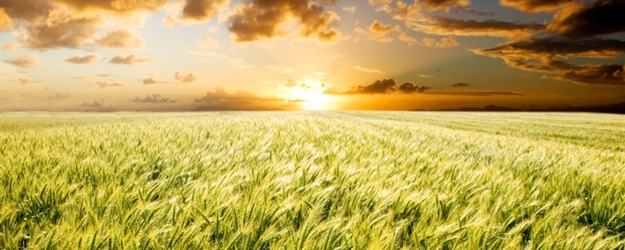 Cool conditions will linger across the eastern one-third of the U.S. during the next several days, but late-season warmth will continue from the Pacific Coast to the Plains, according to USDA's agricultural weather highlights. During the weekend, cooler air will begin to overspread the West, while mild weather will return to the East.
Mostly dry weather will prevail in many parts of the U.S., but heavy precipitation can be expected in parts of New England (locally 2 to 5 inches), extreme southern Florida (2 to 4 inches), and the Pacific Northwest (locally 2 to 8 inches). Late-week precipitation, generally light, will also affect the northern Rockies and portions of the nation's mid-section.
Watch AgDay's weather forecast for Oct. 21:
The National Weather Service's 6- to 10-day outlook for October 26-30 calls for near- to above-normal temperatures nationwide, with the greatest likelihood of warm weather stretching from the southern Plains to the eastern Corn Belt. Meanwhile, below-normal precipitation across much of the southern and eastern U.S. will contrast with wetter-than-normal weather in southern Florida and from the Pacific Northwest into the upper Midwest.
Regional Weather Outlooks
In the West, scattered showers stretch from the Pacific Northwest to the northern Rockies. Elsewhere, mild, dry weather is ideal for autumn fieldwork. In California, half of the cotton and 57% of the rice was harvested during the 2-week period ending on October 19.
On the Plains, dry weather accompanies unusual warmth. The warm weather, which favors summer crop maturation and winter wheat emergence and establishment, will lead to high temperatures later today above 80°F as far north as portions of the northern High Plains.
In the Corn Belt, cloudy, showery, chilly weather is hampering fieldwork in the lower Great Lakes region. In contrast, warm, dry weather prevails in the western Corn Belt. On Oct. 19, the corn harvest ranged from 9 to 34 percentage points behind the respective 5-year state averages in the Corn Belt, while the soybean harvest ranged from 12 to 37 points behind average in all Midwestern States except Minnesota and the Dakotas.
In the South, a few showers linger across southern Florida. Elsewhere, mild, dry weather is promoting an acceleration of harvest activities in areas where recent downpours had halted fieldwork. Lingering effects of the wetness include a degradation of cotton quality in Arkansas, where 27% of the cotton crop was rated in very poor to poor condition on October 19—up from just 5% on October 5.
Check your forecast: View your weather conditions down to the field-level with AgWeb's Pinpoint Weather
Read and watch more Top Producer Power Hour news and videos.