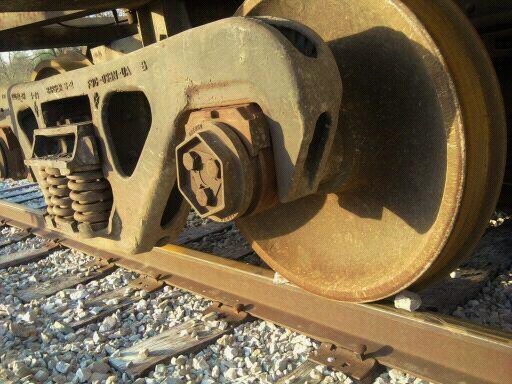 World fertilizer supplies are high -- in some cases oversupplied. But the timing of deliveries is causing a problem for farmers who have had narrow windows of opportunity to get out in the field. In many areas, ponds linger in fields, only to be replenished a few days after evaporating from the saturated soil. Rain and more rain has agronomists and growers considering supplemental nitrogen applications in an effort to replace what the rains have sent down the tile lines.
As the pace of farming has oscillated between 'hurry up' and 'wait', fertilizer transport is having trouble keeping up. The concern is for nitrogen as favorable crop prices have led to two straight years of banked P&K. It takes imported nitrogen products 40 to 60 days from sendout to the farm, but current demand is outrunning the supply chain by a ratio of 3 to 1. CHS reports farmers are snatching up material three times faster than suppliers can stock it.
"When the farmer wants to go that fast, which is becoming increasingly more routine, the system has a very difficult time keeping up with it," Brian Schouvieller, senior vice president of agriculture business for CHS told Reuters.
2008 saw fertilizer pricing follow corn to the upside and the ensuing falloff put a number of smaller shops out of business. The new fertilizer business climate is light on inventory and heavily reliant upon timely movement of supplies. As storage levels have declined, the likelihood of a crunch like this has increased. Without large inventories on hand, supply depots are at the mercy of transport. In a normal year, when growers can fertilize and plant at a more leisurely pace, the supply chain holds up fine. But under stress, the supply chain of today can potentially leave some farmers in the lurch.
Several nitrogen projects are underway to take advantage of high Midwest demand, low natural gas pricing and a desperate need for improved local access to nitrogen. The proposed expansions will add 6 million tons of annual production capacity by 2018, but in fertilizer years, it may as well be a decade off. In the meantime, The U.S. will continue to rely on imports for the bulk of its nitrogen needs, which tallied 15 million tons in 2012.
The inventory pullback in 2009 was intended to keep the market from biting suppliers and farmers in the hindquarters. But those same safeguards are now making it difficult to maintain a consistent supply within tight, timely parameters. Just one more complication to an already difficult season.
---