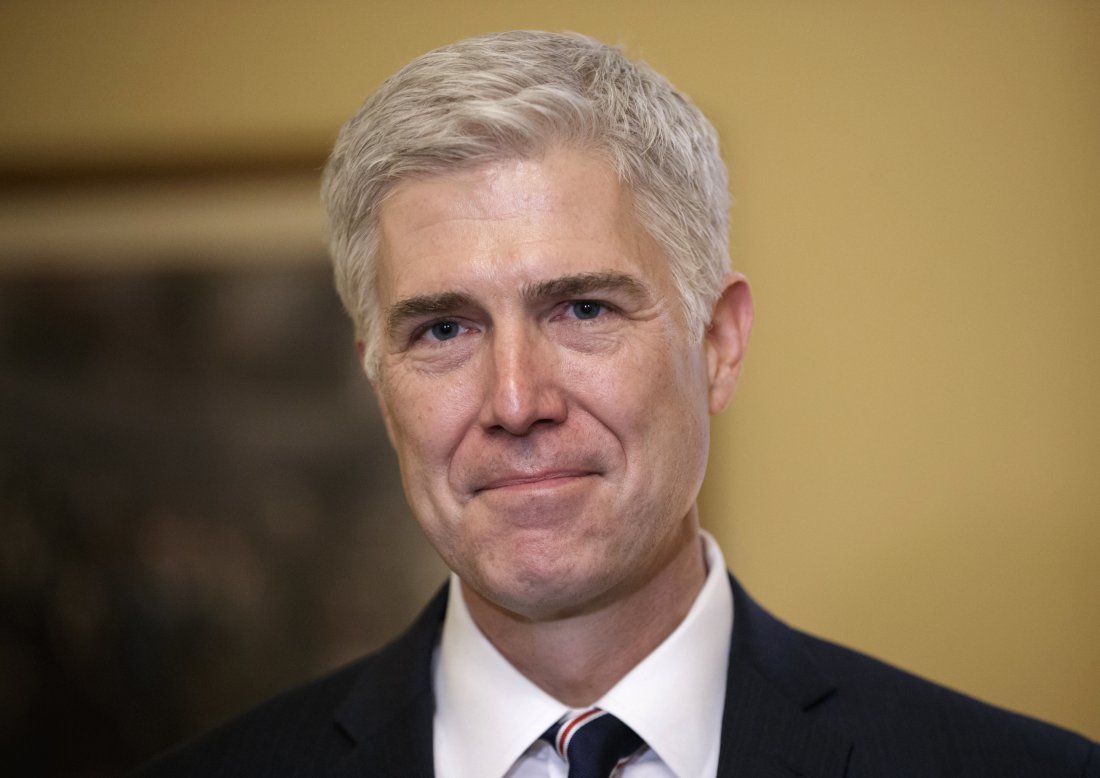 Neil Gorsuch was sworn in at the White House Monday as the newest U.S. Supreme Court justice with President Donald Trump looking on, bringing the court back to nine members after a 14-month vacancy.
The oath was administered by Justice Anthony Kennedy, for whom Gorsuch worked as a law clerk in the court's 1993-94 term.
Trump called Gorsuch "a man of unmatched qualifications" who "will decide cases not on his personal preference but on a fair and objective reading of the law."
Earlier Monday, Chief Justice John Roberts administered the first of two required oaths in a private ceremony in the Supreme Court conference room the justices use for their closed-door meetings. The room will be the setting for what likely will be Gorsuch's first votes when the justices meet Thursday and discuss taking up new cases.
Gorsuch is the 101st associate justice in the nation's history and 113th member of the court when also counting the chief justices. He could make an immediate impact, taking the bench for the first time next Monday and hearing arguments later that week in an important church-state case. He also could help the court decide whether to hear pending bids for hearings in cases involving gun rights and voter-ID requirements.
"Justice Gorsuch, you are now entrusted with the sacred duty of defending our Constitution," Trump said. "Our country is counting on you to be wise, impartial and fair, to serve under our laws, not over them, and to safeguard the right of the people to govern their own affairs."
The first oath taken by Gorsuch is mandated by the Constitution while the second is required under the Judiciary Act of 1789. New justices on occasion have taken a combined version of the two oaths.
Gorsuch replaces Justice Antonin Scalia, who died Feb. 13, 2016. He was confirmed by the Senate Friday, after Republicans had refused to consider President Barack Obama's nominee during his last year in office.