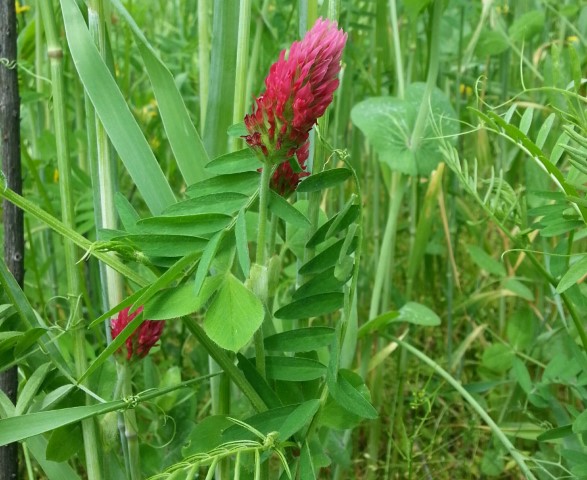 As more and more farmers turn to cover crops, they want to know if there are benefits beyond improved soil health and conservation. Are improved yields also in store?
Recent surveys from the Conservation Technology Information Center (CTIC) certainly suggest so. More than 1,200 farmers participated in the 2015 survey, and results showed a mean increase of 3.66 bu. per acre in corn (2.1%) and 2.19 bu. per acre in soybeans (4.2%).
Chad Watts, CTIC program director, says he is encouraged to see farmers looking into the potential short-term and longer-term benefits of cover crops.
"It's great to see the immediate benefits of yield increases from cover crops, and very exciting to see that the use of cover crops continues to expand," he says. "What's particularly interesting is that while seeing an immediate benefit like a yield bump from cover crops is great, the large majority of farmers who plant cover crops told us they actually rate improvements in soil health, increases in soil organic matter, reduced soil erosion and improved weed control far higher than yield increases when they list the benefits they enjoy from the practice. That shows a strong appreciation for the wide range of long-term benefits cover crops deliver."
Once again for 2016, CTIC is calling for farmers to participate in its annual survey. Watts says it continues to inform others on farmer intentions, expectations and concerns surrounding cover crops.
"Results from the survey help guide policy, research and education on cover crops. In recent years, data from cover crop surveys has been used in testimony on Capitol Hill, featured in the New York Times, and cited in academic journals," he says. "People are very eager to hear how farmers view cover crops."
Take the survey at http://tinyurl.com/ccsurvey2016.
Farmers who want to take a smarter approach to cover crop considerations can access a new tool from USDA's Natural Resources Conservation Service (NRCS) that measures
seed/establishment costs, erosion reductions, grazing opportunities, soil fertility levels, nutrient credits and more. Users enter "what-if" scenarios into the tool to compare various short- and long-term benefits of adding cover crops.
"Our hope is that answers to some of the big economic questions will help more farmers give this conservation option a try," according to NRCS state conservationist Ivan Dozier. "Cover crops are a good trend, and one that can actually pay off."
To get started, visit http://1.usa.gov/225TjyR.