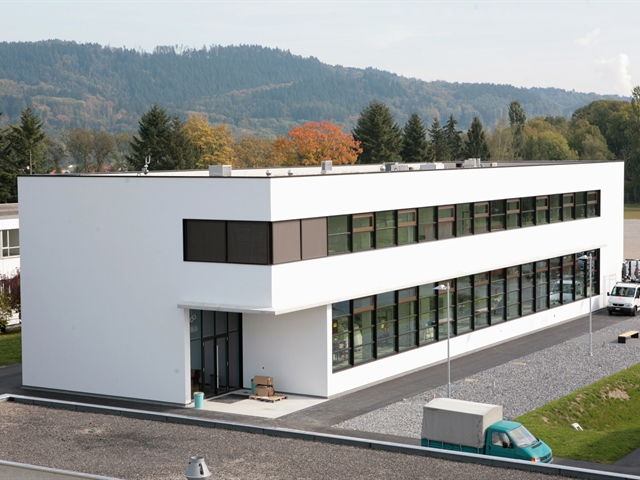 Syngenta AG, the world's largest maker of crop chemicals, said it will cut or relocate 1,800 jobs as Chief Executive Officer Mike Mack tries to tackle its cost base in countries such as Switzerland.
The cuts are part of a program announced in February under which Syngenta will save $1 billion annually by 2018. About 500 of the positions affected are in Basel, Switzerland, where the company is based.
The job cuts are intended to boost Syngenta's profitability after it fell behind rivals due to currency shifts and issues with corn-seed operations eroded earnings. Syngenta, which reports in dollars, was formed through the merger of the agribusinesses of Novartis AG and AstraZeneca Plc in 2000. That legacy has left the company more exposed than competitors to currency swings as it has substantial operations in the U.K. and Switzerland.
"The savings program is so far not yet fully mirrored by consensus numbers," Markus Mayer, an analyst at Helvea Baader, said in a note to clients. He has a buy recommendation on the stock.
Syngenta shares traded 0.2 percent higher as of 11:11 a.m. in Zurich. The company has 3,400 employees in Switzerland and about 28,000 worldwide.
Francs, Pounds
About 18 percent of costs in areas such as research and manufacturing are Swiss francs and pounds, with only 3 percent of sales in those currencies.
The measures, affecting about 6 percent of the company's total employees, will mostly take place in 2015, the company said in a statement today. About $265 million savings are expected next year. Cuts will be in sales, research as well as moving manufacturing to lower-cost locations, Syngenta said.
Syngenta's profitability is lagging behind that of Monsanto Co. and Bayer AG's CropScience unit. The Swiss company's margin on earnings before interest, taxes, depreciation and amortization of 19.6 percent last year compares with 30.1 percent at Monsanto and 25.5 percent at Bayer CropScience. Syngenta stock has also underperformed its competitors, falling 9.2 percent this year.
Crop Integration
CEO Mack integrated Syngenta's seeds and crop chemicals along crop lines in 2011 and today's cuts are partly an extension of that as Syngenta simplifies management and marketing structures.
Syngenta, which makes chemicals to destroy weeds, kill insects and treat crop diseases, has significant manufacturing and research sites in Switzerland, the U.K., U.S., China and India.
The company said $115 million of the targeted savings for next year will come from a simplified marketing structure, $50 million from consolidating research and $100 million from measures such as moving some activities to lower-cost locations.
The company was the target of a takeover approach, later abandoned, by Monsanto earlier this year, according to people familiar with the matter. Syngenta also competes with BASF SE and DuPont Co.'s Pioneer subsidiary.