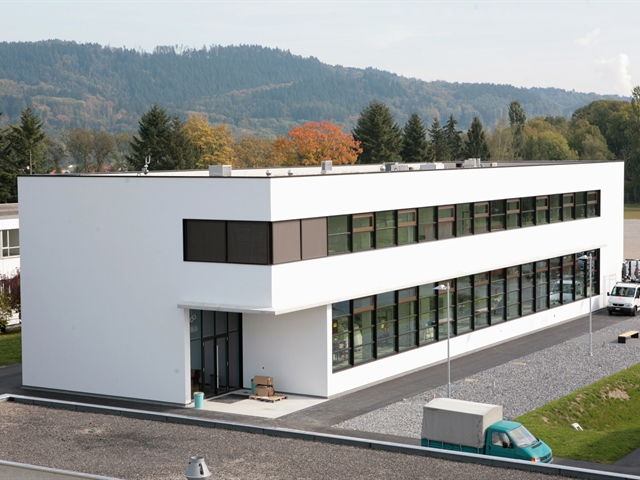 Swiss seed and crop-protection maker Syngenta AG rose the most in more than 6 years in Zurich trading after people familiar with the matter said U.S. rival Monsanto Co. approached the company about a potential takeover.
Monsanto, the world's largest seed company, has discussed its interest with Syngenta in recent weeks, almost a year after a previous attempt fell apart, the people said last week, asking not to be identified discussing private information. Syngenta, which has a market value of about $35 billion, has concerns about a combination, which would face antitrust hurdles, the people said, and the companies may fail to reach an agreement, they said.
Syngenta gained as much as 12 percent, the most since Oct. 2008, and was up 11 percent as of 9:03 a.m. Monsanto rose 3.9 percent to $118.44 in New York on May 1, giving the company a market value of $56 billion. Representatives for both Monsanto and Syngenta declined to comment.
Combined with Syngenta, Monsanto would become the largest player in the world for both seeds and crop chemicals and a formidable competitor to Bayer AG, BASF SE, DuPont Co. and Dow Chemical Co. Basel-based Syngenta is the world's largest maker of crop chemicals whereas St. Louis-based Monsanto is the largest maker of seeds and dominates the global market for genetically modified crops like corn and soybeans.
Earlier Effort
Because Syngenta's operating earnings have "failed to progress meaningfully since 2012, and the shares have underperformed the broader EU chemicals space, it is unsurprising that M&A speculation has once again resurfaced," according to Morgan Stanley analysts Paul Walsh and Charles Webb. In terms of potential antitrust issues, the largest business overlaps are the North American and Latin American herbicide markets as well as seeds in North America, they said.
The companies held preliminary talks last year with advisers about a combination, before Syngenta's management decided against negotiations, people familiar with the matter said at the time. No agreement was made after concerns were raised about the strategic fit, antitrust issues and relocating the company.
To address antitrust issues, Monsanto has planned for a deal that would include a sale of portions of the combined business, one of the people said Thursday. The U.S. company last year reached out to potential bidders of those assets, including Bayer, this person said.
A spokesman for Bayer said the company doesn't comment on rumors or speculation.
Seed Probes
Monsanto's dominance in the seed industry was the subject of U.S. antitrust probes at the federal and state levels a few years ago. The U.S. Department of Justice's antitrust division dropped its probe into possible anti-competitive practices in the seed industry in 2012, and a month later at least seven states led by Iowa ended their five-year investigation without taking action.
Opposition to genetically modified crops led BASF SE in 2012 to announce a relocation to the U.S. from Germany of the plant-science division that develops such crops.
During the talks last year, a purchase of Syngenta was -- in part -- viewed as an opportunity for Monsanto to move its tax location to Switzerland, where corporate tax rates are lower than in the U.S. Such deals, known as inversions, have since come under increased scrutiny from U.S. legislators, and it's not certain that any revived offer would be structured to move Monsanto's official address.