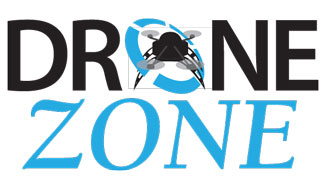 Join the Drone Discussion on AgWeb
Written by Sara Brown and Ben Potter

Even three or four years ago, the idea of unmanned aerial vehicles (UAVs), more commonly known as drones, flying on your farm would have sounded strange or outright fantastical.

Fast forward to 2014 and the reality of drones in agriculture has arrived. Farmers are beginning to experiment with these tools to see how they might be usefully deployed in their fields and what setup might work best for them.

As with any new technology, the idea of drone ownership invokes questions. What do I need to know to get started? What can (and can't) drones do? Is this even legal?

In some ways, getting started is as easy as knowing this:

"Determine what's important to you," says Bruce Dawson, vice president at Drone Systems.

From there, farmers can figure out if they want to use the technology as a more casual crop-scouting device, or if they want to have drones collect images, video and other intel that can turn it into a powerful decision-making tool. 

Once again, it will stir up even more questions. Is a quadcopter or a fixed-wing model best? What exactly can I do with the images I collect? Where can I go to learn more?

That's why Farm Journal created the Drone Zone, a new online watering hole where farmers can learn more about and discuss innovative ways to use drones. Get started by browsing the drone-buying checklist, which features nine questions to ask before you get started.

But this is just scratching the surface.  UAVs are the very definition of "emerging technology"—that is, they will almost certainly change in the coming months as new functionality comes out and as farmers pioneer new uses.

At the Drone Zone, you can catch up on past and present Farm Journal coverage and see videos of drones in action. Most importantly, follow along in real time on the Drone Zone discussion boards as farmers discuss, debate and troubleshoot the UAV topics that are top-of-mind in the industry.

To join the go-to online community for all things related drones, visit www.FarmWithDrones.com
---
What a Day!
Stuck All Day
With just a few acres of soybeans left to plant, this farmer decided to make a go at an overly wet field. He didn't get very far. After several attempts with tractors, it took a track hoe to pry out the tractor and planter.
---
Stat Rack
The 2011 Barbecue Lifestyle, Usage and Attitude Study details how we use our grills:

62%-Grill owners who use their grills year-round 
14-Average times per year electric grill owners use their grill. Charcoal grill owners use their grill 13 times a year;  gas owners, 12 times a year
84%-Grillers say burgers are the preferred meat on the grill, followed by steak, hot dogs and chicken
4th of July-The most popular grilling holiday, followed by Memorial Day, Labor Day and Thanksgiving
38%-Grill owners believe food cooked on their grills rather than ovens is more healthy
21%-Grillers use dry meat rubs
3 of 4-Charcoal grillers use barbecue sauce for basting