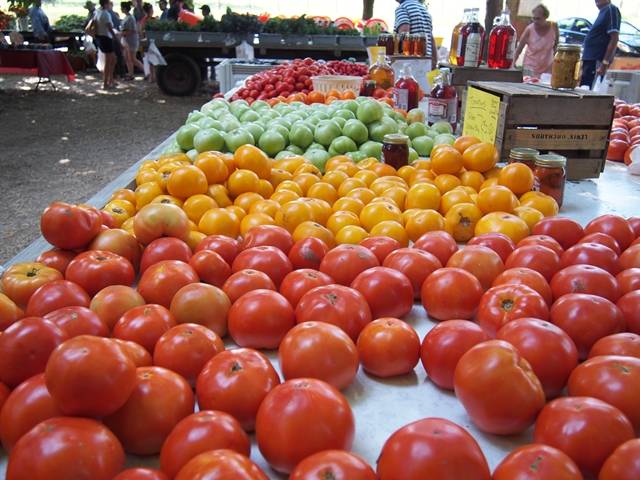 Bumps and bruises have become marks of success for Maryland producer Tom Albright who farms with his sons, Jonathan and Jesse, near the Chesapeake Bay. His operation looks nothing like many Midwest farms, primarily because everything he grows and raises goes directly to consumers. Albright is nurturing a legacy of constant reinvention, one that began in 1985 when he decided to move the family business out of dairy.
"We're in the food business, not the commodity business," quips Albright, who says his business has tripled since his sons returned.
The farm includes a 200-head herd of cows, calves, yearlings and finished cattle. It has up to 3,000 laying hens, raises and processes 1,000 broilers each month, and raises and processes up to 5,000 turkeys annually. It raises all of the feed for its animals on 300 acres.
Embracing food trends is especially important to Albright because of his operation's proximity to downtown Baltimore. He has 900,000 neighbors in his county, 93% of whom live within 5 miles of the city.
For a growing number of farmers like Albright, producing direct-to-market products taps into the local food movement and adds new revenue streams. It also gives operators an outlet to talk face to face with increasingly young, affluent and curious customers with a deep desire to connect to the farmers growing their food. Bringing food to venues such as farmers markets and restaurants, which Albright's family has done for 40 years, provides transparency and helps farmers debunk myths about production.
See The Need. Health concerns and unmet marketplace demand led Jeffrey and Tara Cramer of Tennille, Ga., on a two-year journey to launch a grass-fed beef business this spring. After being diagnosed with Crohn's disease, Tara began buying more organic products and less processed food. She struggled to find organic, grass-fed or pasture-raised beef.
"We live in a very rural area, and they were not available in our grocery stores," Tara says. "Most of our local ag is commodity crops and cattle operations that are traditional."
The couple purchased laying hens and began slaughtering their own meat chickens. They bought a few cows to slaughter, one every 18 months. Jeffrey manages the business day to day while Tara works a job in town and oversees the farm's marketing and outreach. They make weekly deliveries to customers' homes with a selection of beef, eggs and whatever produce they are growing at the time.
Getting Started. Serving up local food to customers took a step forward this summer in Baltimore when Albright convened ag associations and government agencies to set up the Ask A Maryland Farmer tent at the Baltimore Farmers' Market & Bazaar. Each week, shoppers can stop by the stand and ask questions of the men and women growing their food.
Those questions are familiar to Ben Hushon, a partner at The Mill. The firm participates in the farmer tent and manages three ag retailer businesses on the Maryland-Pennsylvania line. It also operates small-farm retail stores where Hushon fields questions about animal feed with GMOs.
"What I truly believe they're asking for is for us to tell them it is safe," Hushon says.
By working together to educate and address concerns, farmers and agribusinesses can improve how Americans think about their food.