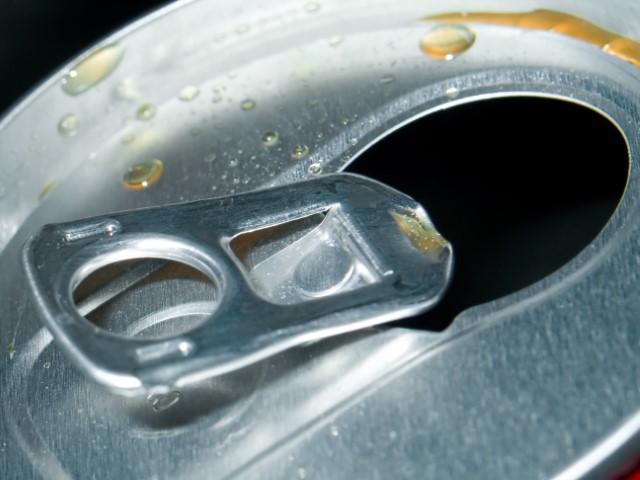 Americans should pay taxes on sugary sodas and snacks as a way to cut down on sweets, though they no longer need to worry about cholesterol, according to scientists helping to revamp dietary guidelines as U.S. obesity levels surge.
The recommendations Thursday from the Dietary Guidelines Advisory Committee also call for Americans to reduce meat consumption and to take sustainability into account when dining.
The panel released its report as the Obama administration seeks ways to fight obesity, which now affects more than one- third of American adults and 17 percent of children, according to the Centers for Disease Control and Prevention.
"What we're calling for in the report in terms of innovation and bold new action in health care, in public health, at the community level, is what it's going to take to try and make a dent on the epidemic of obesity," committee chairwoman Barbara Millen of Millennium Prevention in Westwood, Massachusetts, said in a telephone interview.
Suggestions by the nonpartisan panel of academics and scientists help shape school lunch menus and the $6 billion a year Women, Infants and Children program, which serves more than 8 million Americans buying groceries from retailers including Wal-Mart Stores Inc. and Kroger Co.
Diet, Nutrition
The recommendations went to the the departments of Agriculture and Health and Human Services that later this year will issue guidelines used to create the government's icon for healthy diets, currently a dinner plate that replaced the widely used food pyramid.
Agriculture Secretary Tom Vilsack said the two agencies will focus on diet and nutrition recommendations, and he declined to comment on any policy initiatives such as a tax.
"I don't want anything that would undercut the legitimacy, credibility and acceptance of the guidelines," he said Thursday on a conference call with reporters.
The law that set up the panel requires the final product to be "about nutrition, and it's about diet," he said. "That's what these guidelines are supposed to be, and as far as I'm concerned, they will be."
Food Lobbies
About half of all U.S. adults have one or more preventable chronic diseases relating to poor diets and physical inactivity such as hypertension, diabetes and diet-related cancers, according to the government. More than two-thirds of adults and nearly one-third of youth are overweight or obese.
Soda makers and packaged-food companies including PepsiCo Inc., Coca-Cola Co., Dr. Pepper Snapple Group Inc., Kraft Foods Group Inc., Mondelez International Inc. and Hershey Co. all fell when the report was released. Most later recovered.
The proposals will set up a fight with food lobbies worried about how their products are treated in the final guidance from the departments of Agriculture and Health and Human Services.
The Obama administration already has landed in food fights over first lady Michelle Obama's "Let's Move!" anti-obesity initiative, which encourages healthy eating. Republicans have said Obama-backed nutrition rules rob school districts of flexibility.
In what would be the panel's first target on "added sugars" from food processing, the group sets a level of no more than 10 percent of all calories, down from the average 13 percent now consumed by U.S. adults. The recommendation comes after studies tying snacks and sugary beverages to high obesity rates.
Public Health
Local governments have deemed sugars a public-health threat. U.S. obesity almost tripled from the 1960s to 2010 as Americans consumed more sugar. Efforts to encourage better diets, from raising taxes on sodas to imposing limits on super- size beverages -- backed by former New York City Mayor Michael Bloomberg, owner of Bloomberg News parent Bloomberg LP -- have failed at ballot boxes and in courtrooms.
Still, Berkeley, California, voters overwhelmingly approved the nation's first tax on sodas last year, an approach in which the panel finds promise. Soda taxes are worth exploring, potentially as a way to subsidize healthier foods, the panel said.
Soda Tax
"Higher sugar-sweetened beverage taxes may encourage consumers to reduce sugar-sweetened beverage consumption," according to the advisory panel. "Using the revenues from the higher sugar-sweetened beverage taxes for nutrition health promotion efforts or to subsidize fruits and vegetables could have public health benefits."
The panel's cholesterol findings reflect mounting evidence that eating foods high in the substance, such as eggs and shrimp, has only a small effect on levels in blood and an insignificant relationship with heart disease. The 2010 guidelines said people should consume less than 300 milligrams a day of cholesterol.
"The United States is the last country to have specific recommendations for limiting dietary cholesterol," David Klurfeld, a nutritionist at the U.S. Department of Agriculture, said in a phone interview. "All the countries that used to have that have eliminated them over the years."
As cholesterol has become less of a worry, consumption of cholesterol-rich foods such as eggs has rebounded. Meanwhile, industries whose products are targeted by the panel become worried how the recommendations may harm sales, said Marion Nestle, a nutrition professor at New York University.
Industry Pushback
"That's where the major impact is seen," Nestle said. "The food industry is frantic about the guidelines. They don't want anything in there that says anything about eating less of their products. That's their concern more than anything else."
The meat industry's worry that the final guidelines may discourage consumption of low-fat products turned out to be unfounded. The document states that "lean meats can be a part of a healthy dietary pattern."
The panel's guidance, which recommends against red meats while endorsing leaner cuts, is contradictory, said Shalene McNeill, nutrition scientist with the National Cattlemen's Beef Association in Washington. "Lean meat is red meat," she said. "It is misleading to conclude that a healthy dietary pattern should be lower in red meat."
'Don't Budge'
Recommendations on sodium and fats echo calls in the 2010 guidelines for adults to consume less than 2,300 milligrams of sodium and less than 10 percent of total calories from saturated fat per day. "I don't think our understanding of healthful diets has changed, basically," Nestle said. "Researchers focus on the details -- those get increasingly confusing -- but the basic principles don't budge."
The proposals, which include the panel's first comments on sustainability, took a wider view of nutrition than in previous years, said Alice Lichtenstein, a committee member.
"We put much more of an emphasis on healthy dietary patterns as opposed to individual components of the diet," Lichtenstein, a nutrition professor at Tufts University in Boston, said in a phone interview. "When we focus on individual components of the diet, whether it be carbs or fat, we usually end up going astray."
The sustainability initiative endorses plant-based diets and urges more consumption of farm-raised fish as ways to alleviate stress on the environment. A coalition of 49 health, environment and animal welfare groups including Friends of the Earth and the American Public Health Association applauded the effort, saying in a letter to the secretaries of Agriculture and HHS that they should include such recommendations in their final product.
Sustainability Effort
"The inclusion of sustainability criteria in the Dietary Guidelines' recommendations is a huge step forward for human and planetary health," said Kari Hamerschlag, senior program manager at Friends of the Earth in Berkeley.
The idea has already sparked action in Congress: An appropriations bill passed last year includes a nonbinding provision telling the USDA and HHS to "only include nutrition and dietary information."
HHS, which will lead the writing of the guidelines, and the USDA jointly appointed the committee, then will act on its recommendations after considering public comment for 45 days. Final guidelines are to be released by the end of this year.