Get creative to solve income surprises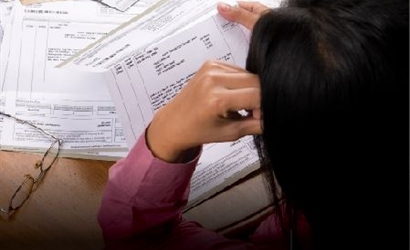 Taxable income this year will be lower than in 2013 for most crop producers, but the drop will be nowhere near as extreme as the recent decline in corn and soybean prices. 

"It might just be down a little bit," explains Paul Neiffer, CPA with CliftonLarsonAllen in Kennewick, Wash., and Top Producer columnist. "Wild cards are whether producers sold corn at close to $5 that shows up as 2014 taxable income and had large crop insurance payments."  

Some producers could have high taxable income for 2014. Others have taken multiple years of strong profits to catch up on deferred income while modernizing equipment lines, says Mark Olson, CPA with Conway, Deuth & Schmiesing in Willmar, Minn. 

Regardless of your situation, keep these strategies in mind when meeting with your accountant. 
---
By Sara Schafer
2014 Tax Planning Checklist
As the year draws to a close, make sure to have your tax plan in order. Ben Schwab, a tax manager with Kerber, Eck & Braeckel LLP in Litchfield, Ill., and Bobby Medlin, a CPA and owner of Bobby Medlin CPA in Tipton, Mo., offer up these year-end tax planning tips.
Fund Retirement Accounts: If you've had a profitable 2014, Medlin suggests designating some of that money for retirement. "Some plans will allow you to put a significant amount of money away each year," he says. Schwab says plans can offer tax savings upward of 50¢ for each $1 saved. 
Consider Deferring Revenue: In certain circumstances, Schwab advises clients to push off receipt of current crop income until next year.  "It is always easier to accelerate income, if need be," he says. "Once the cash has been received, our options are limited."
Fine-Tune 2015 Budget: When planning for the remainder of 2014, Medlin says it is also important to rough out your anticipated income and expenses for the coming year. "Include your crop mix, average yields and expected prices so you know what your revenue will be compared to this year," he says. 
Lock in Input Prices: "It looks as though we will be dealing with much lower commodity prices in 2015 and beyond, while input costs don't appear to be following that same downward trend as quickly," Schwab says. "If a farmer had previously locked in higher commodity prices for 2014, it might be a year in which they prepay as much as they can to help manage their taxable income." 
---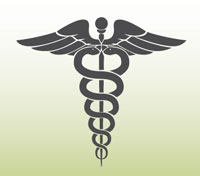 Track Changes To Health Premiums
Most farms aren't big enough to offer group health plans, so producers often pay for individual plans that have been deductible. That will change in 2014, when insurance costs will be counted as taxable employee compensation if they are not part of a qualified group health plan. Net pay to an employee in the 15% tax bracket could be reduced by $3,400 thanks to income tax ($2,250) and FICA ($1,150),  assuming premiums of $15,000. Farms failing to treat compensation properly in 2014 face penalties of $100 per employee per day. An out-of-compliance farm with five employees would face a total fine of $182,500 after one year.
Consider Income Averaging
About 20% of Neiffer's clients use income averaging, but it might be a strategy more producers should consider this year. For example, the small number of producers who end up in the top bracket of 39.6% might bring taxable income down to the 25% bracket or even the 15% bracket with income averaging, he says.
Keep Tabs on Section 179
If Congress doesn't renew Section 179 at the $500,000 level, the deduction remains at $25,000. Producers will all but lose one of the most important ways to keep income in a lower tax bracket. Combine that with high income on a cash-accounting basis, and producers will either need to find more deductions or pay the bill.

Don't hit the panic button yet. If you spent up to $500,000 on equipment or grain set-up in 2014, there's a good chance you might get to write it off in one year after all. Neiffer and others give good odds, as high as 70%, that Congress will renew Section 179 at $500,000.  This spring, the House passed a bill to make Section 179 permanent at $500,000 with bonus depreciation. Meanwhile, the Senate Finance Committee approved a bill containing a two-year extension of Section 179 at the 2013 level. The full Senate has not voted. Neiffer only gives bonus depreciation–which the White House has threatened to veto if in the final bill–a 50/50 chance.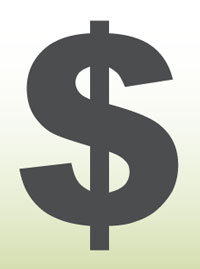 Heed Timing of Crop Insurance Payments
Crop insurance payments for yield losses can be rolled forward if crops are normally sold in the following tax year. Yet the portion of Revenue Protection (RP) payments that are price-based must be counted as income in the year they are received. So far this year, Neiffer has seen substantial insurance claims—some in excess of $2 million. As a result, Neiffer recommends that producers file 2014 crop insurance claims close to the deadline, so payments are received in 2015. It often takes three to four months for a check to be sent, he says. Companies generally are willing to delay a check if a producer requests it.
Watch for Prepays With a Catch
Internal Revenue Service (IRS) rules allow prepayment of 2015 expenses at 50% of all expenses, including inputs and allowable equipment deductions. That's nothing new, right? Not quite. Assuming Section 179 stays at $25,000, there will be $500,000 fewer allowable expenses. As a result, allowable prepays will be reduced. A lesser-known provision might provide a workaround, though.

Consider a producer with annual expenses of $600,000. If, because of Section 179 and bonus depreciation, the producer's allowable prepaid expenses for the past three years averaged $400,000, the producer can prepay $400,000 for 2014 instead of $300,000 at the typical 50% rate, says Glen Birnbaum, CPA with Heinold Banwart, Ltd., East Peoria, Ill. 

"It doesn't really matter what your percentage is in 2014," he explains.