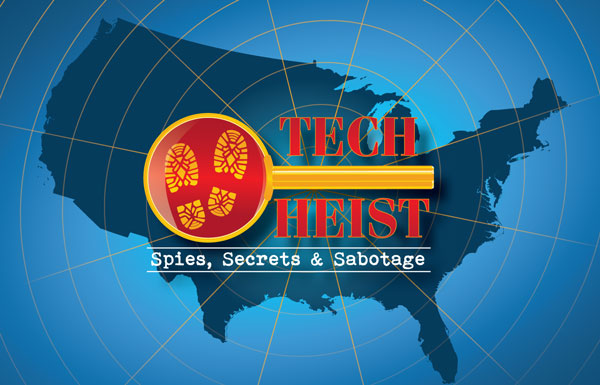 By Clinton Griffiths
An update on a ring of Chinese national thieves
A second arrest has been made in a high-profile case involving a group of Chinese nationals who tried to steal proprietary genetic material from several of the country's largest seed companies. Mo Yun was arrested in early July in Los Angeles, Calif., by federal authorities. She's been indicted in Des Moines, Iowa, along with six others for conspiracy to steal trade secrets. Authorities say the elaborate network worked to gather and steal parent corn seed or inbred genetics lines from Monsanto Company, DuPont Pioneer and LG Seeds.

Yun is married to Beijing Dabeinong Technology Group's chairman Shao Genhuo. According to authorities she managed the company employees who were focused on stealing U.S. seed since 2007. That team included the company's director of international business Robert "Mo" Hailong, who is also her brother.

Hailong is spending the 2014 growing season under house arrest awaiting trial while attorneys sift through mounds of evidence gathered with help from a secret court commonly associated with espionage and terrorism. Until now, Hailong was the only suspect arrested in the case. Five other men were charged, but they are believed to have fled the country, likely returning to their native China.

Hailong was arrested at his home in Miami in December 2013 following a two-plus year investigation by the FBI. Officials say he is a Chinese national who became a legal U.S. citizen. Hailong pled not guilty to the charges. His trial was set to begin in April but was postponed due to the size and complications of the case. Government officials also notified Hailong's attorneys that they plan to use evidence gathered from the Federal Intelligence Surveillance Act (FISA) during the trial. Court documents indicated FBI agents listened in on phone calls, tracked suspect vehicles using GPS and monitored the group closely.

Hailong was released from custody after posting a $50,000 cash bond pending his trial. As a condition of his release, he was required to give up his passport and live in home confinement. He's not allowed to leave Polk County, Fla. The deal also requires he pay to install a perimeter detection system, with GPS monitoring and 24-hour surveillance by an armed security staff who will report unauthorized movements to authorities.
---
China Invests in Seed Breeding
In late May, Beijing hosted the International Seed Federation's annual World Seed Congress. Some 1,400 delegates from 60 countries, including the U.S., attended the event. The three-day event is considered by many as "the seed industry's Olympics." On display were 1,200 technologically advanced varieties of various crops for participants to admire. The assembly also issued guidelines to handle arbitration and disputes over variety plagiarism or intellectual property.

During the event, Chinese officials announced plans to create a Silicon Valley for seed development in Beijing's Tongzhou District. Deemed as the "capitol of seed breeding," the country is dedicating nearly $50 million to help build and develop the district. Shanghai Daily reports Wu Baoxin, director of the Beijing Municipal Bureau of Agriculture, said that eight of the world's top 10 seed companies, including DuPont Pioneer and Monsanto, have set up research and development centers in the city. Beijing's seed sales topped $1.6 billion in 2012.
---